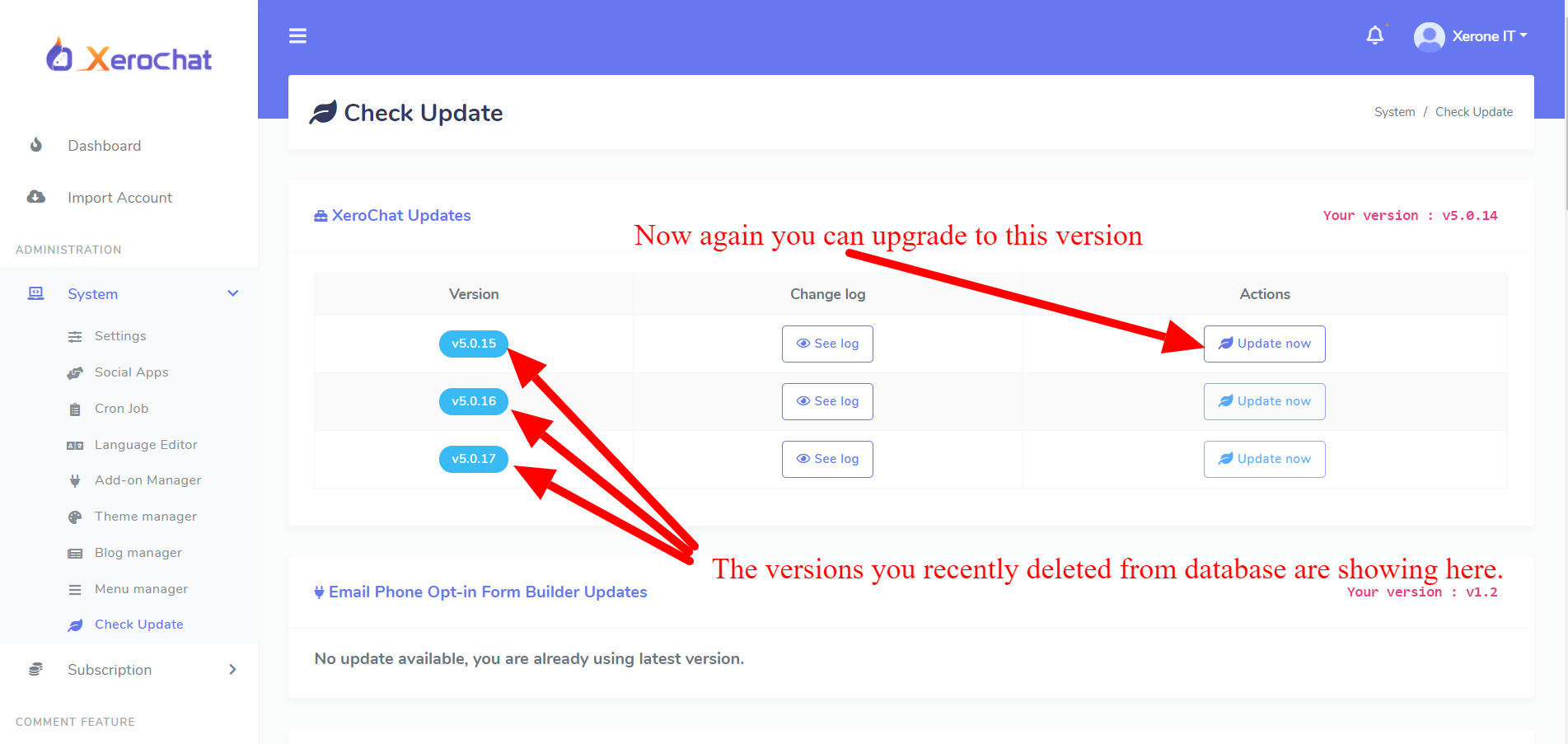 BOT Inboxer Version ChangeLog V2.4 :

We have been working hard to improve BOT Inboxer from couple of weeks. We have added couple of new feature to enhance the BOT creation experience.

BOT Inboxer : EZ Inboxer Add-on For Facebook Messenger BOT

Key changes on this version is listed below.

Template Manager: We have added this new feature for create template. Now you can first create template from Template Manager Menu. This template can be used during BOT settings in Button/Quick Reply Post-back Id. So now you don't need to put post-back id and then create reply for this id. Instead of this now you can create template first and add the template in Post-back id from drop down select option during BOT settings. This feature should reduce some work from remembering the Post-back Id each time.

 

Typing On Action Delay Setup: Now you can set the time of second of how much time you want to display the typing on action. The settings is replaced with a modal. Where you will find bot enable/disable & delay time setup option.  We strongly recommend not set more than 10 seconds for this delay time.

Reply Setup after Email or Phone Number Collect from Quick Reply: We have added the option to setup your reply when someone click on email or phone number from your quick reply setup. You just need to setup your reply for the BOT from "Quick Reply Email Phone" Menu.

Image download of Subscribers: We have added a cron job to download subscriber image in your server & display in subscriber list. This is actually optional. If your server has enough space you can download image and display. If you don't want, don't set the cron job. Image download in server is necessary to display subscriber image, because Facebook now return image url as temporary. After few days the url become dead. That's why will have to download the image in server.




Button Delete Option in BOT Settings:  We have added the remove option of Button from Button & Quick Reply. Now you can delete unwanted button anytime from your reply by editing the BOT settings. However you can delete button from the Last one.






Location Button: We have added a new button "Location" for sharing location of users.




So this is the new extension and change log for BOT Inboxer version 2.4 ,

BOT Inboxer :  Bot Inboxer - A FB Inboxer Add-on : Multi-account & Multi-page Facebook Messenger Chat Bot

FB Inboxer :EZ Inboxer - Master Facebook Messenger Marketing Software