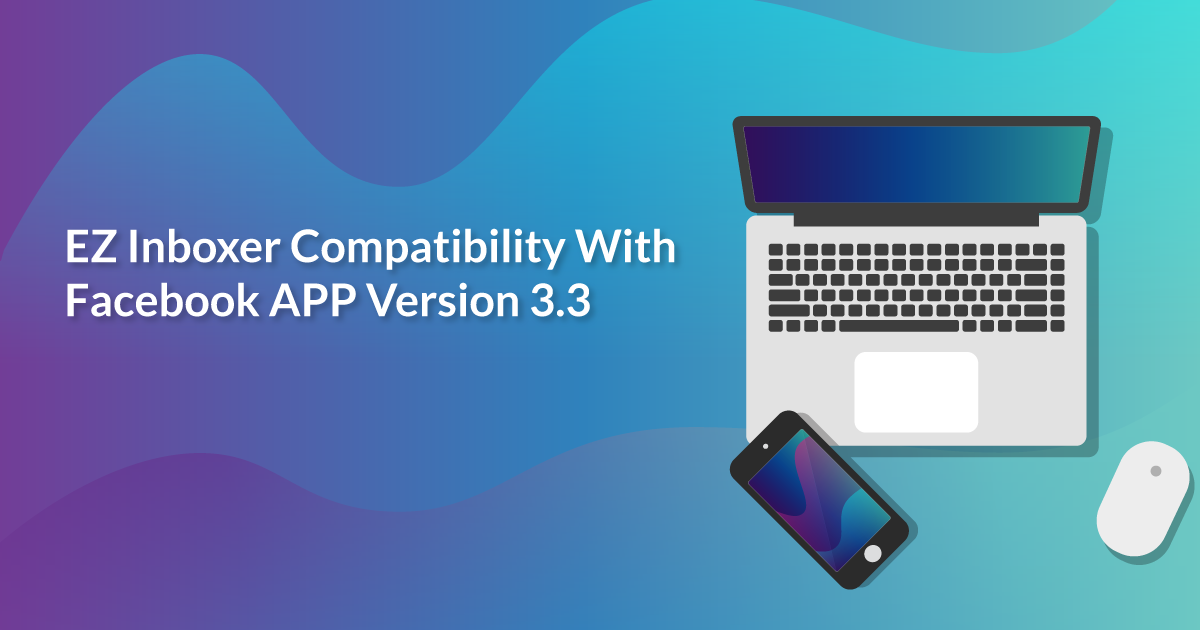 Facebook has released APP version 3.3

They have changed some app permission system. read_page_mailboxes permission has been depreciated & replaced by pages_messaging permission.

It has effect on EZ Inboxer & PageResponse and they will need another permission pages_messaging. 

However good news is, our current customers using these has no issue until 31st December, 2019. 
So no action is needed for our current customer until next year.

However, we are suggesting you to submit EZ Inboxer APP for pages_messaging permission like BOT Inboxer app before 2020.

If you have already pages_messaging permission for your EZ Inboxer app, then no need to do anything.

For new customers, we have updated our APP submission guideline and released auto updates. If you get "Invalid Scopes : read_page_mailboxes" and your EZ Inboxer Facebook APP don't have read_page_mailboxes permission then go to general settings "Do you have read_page_mailboxes permission?" to NO

In short: 
1. No issue for EZ Inboxer for current users until 2020. You will need pages_messaging permission later. 
2. No issue for BOT Inboxer & it's add-on. It will be working as it is. 
Note :
After getting
page_messaging
permission for
PageResponse Add-on
, if you are old user who using different app for PageResponse & BOT Inboxer may encounter duplicate reply if the page is also enabled for PageResponse also. If it happens for you then follow this
Duplicate BOT Reply for Enabling PageResponse Add-on
As Facebook is changing their API permission, centralizing them and has made a lot of changes since our application launched 2 years ago,we have also updated a lot to make it compatible with Facebook changes. Now we are thinking to do something that will better for long run, we are thinking of a better version of EZ Inboxer. It will take time & matter of big cost, we will try to do something better in future  if possible.