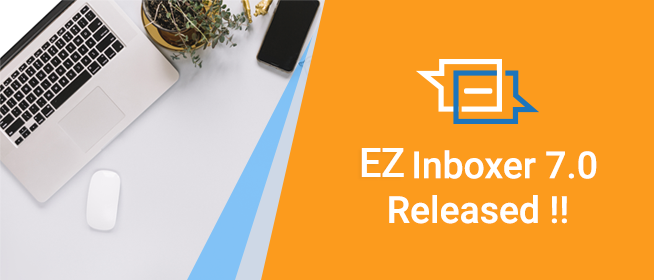 EZ Inboxer 7.0 is released with more enhanced features. Language modification or adding a new language is super easy now. There is a new menu name Multi-Language that contains all the settings for language. For more please check documentation. Activity calendar, a new feature that will help you to monitor your daily activity in calendar format. You can simply go to that campaign directly from this calendar.
Extended license feature:-
System Dashboard: Using system dashboard feature admin can see the full dashboard of the whole system at a glance. With this result, admin can acquire knowledge about how his clients are using the system.
User Dashboard: With an extended license, admin has the facility to check every user's dashboard individually. Using this feature admin can monitor every user's activity.
User Activity Log: In this feature, admin can check recent activities of users. Admin can go to user's dashboard from this recent activity log by clicking on the user's name.
Here is the full changelog:
Large lead list scan issue
'Daily auto scan' is now 'Background Scan' [need to change cron job frequency to every minute from your server]
Large lead list loading issue
Paypal transaction duplicate entry issue
Language system
Activity calendar
Upload limit settings for EZ Inboxer and all add-ons
Support desk email notification (Extended License)
Advanced Dashboard (System Dashboard, User Dashboard, Recent Activity: Extended License)
More meaningful module names