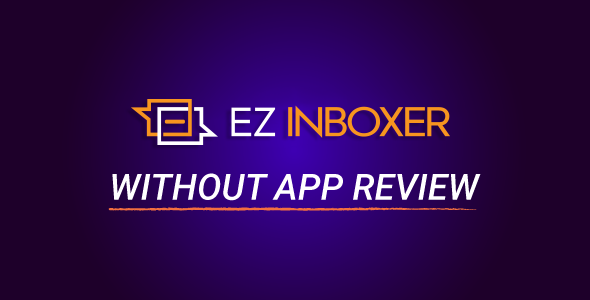 You can use EZ Inboxer without your own Facebook APP ID & Secret for your personal use. This feature is available from EZ Inboxer V6.0

1. Go to Administration -> Settings -> General Settings
2. Set to yes for Use Approved Facebook App of Author?  And Save it.
3. Go to Administration -> Settings -> Facebook API Settings.
4. Click on Add Button, You will get a form like below image.






5. Go https://ac.getapptoken.com/ , and signup & then login.
6. After login there, click on Login with Facebook & you will get a code, copy it & paste it to Secret code & click on Save Button.
7.  After that click on the F icon to import your account like the image below.






NOTE:   When you select to use author app, your user management menu will be disabled/disappeared. However you can again turn off the Use Approved Facebook App of Author after importing your account & enable user management system.


See Video Instruction Here
 

FAQ:

1. How to import multiple account ?

You can import multiple account in admin account using author app. For this you will need to get multiple secrect code for multiple Facebook account & add it there.

2. How to refresh token if get expired ?

You can get new secrect code from apptoken site, then edit the secret code from Inboxer & click on F icon to import account & refresh token again.

3. Can my users use Author APP ?

No , Your users can't use Author APP. If you select the option Use Approved Facebook App of Author? yes, Then your users will not get the Login With Facebook Button on their Improt Account menu. For your user you need to set your own APP & set Use Approved Facebook App of Author? No.