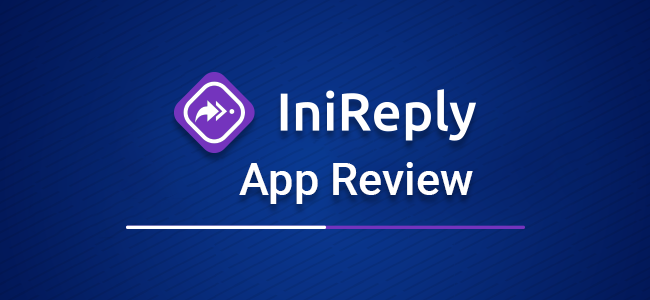 We are requesting you to submit your app for review. For IniReply you will need to submit app for four types of approvals:
Instagram_basic
Instagram_manage_comments
Instagram_manage_insights
Instagram Public Content Access
You'll also need manage_pages permission.
                         

How to submit app for review
                    WE HAVE SUBMITTED FOR REVIEW USING THE VIDEO AND CONTENT BELOW
                                                                          Demo Screencast
You have to set the Instagram Cron job command or run the Cron job command manually during video creation. I mean after commenting to your post, pause your video creation and then run the Cron job command and then you'll get the reply and then start your video creation again. Hopefully, you understand.
For this screencast, you need to login going "Import Account" menu. If the dialog for asking permission during "Login with Facebook" does not display then remove your app from https://www.facebook.com/settings?tab=business_tools like the image below and start creating your video like the above video
Content for Instagram_basic:

My application gives the ability to login with Facebook, then we fetch all pages. Then from pages, we check the linked Instagram account. We save these Instagram account id & page access token in our database. This access token will be used in future for comment reply of his Instagram posts. We also save the Instagram basic information like business name, website, phone number, bio, follower count.
Content for Instagram_manage_comments:

After importing Instagram account, we display the account with a button to fetch the latest Post & Set Reply.

When users click "Get Latest Post & Set Reply", the application displays the latest post with some other information including thumbnail, like count, comment count, caption etc.

Then there is a button to "Enable Auto Reply" to set up the comment reply campaign.
After saving their keyword-based reply, we save it into the database.
Then whenever anyone comments on their post, application replies them based on their campaign setup using webhook
Content for Instagram_manage_insights:

For business discovery, a user can be able to put other business names to compare with his own business account. The application will fetch the business information of other business accounts that are given by the users every day. Then a chart & statistics will be displayed to compare the business growth.

Content for Instagram Public Content Access:

Our system user will import their account through this app. After that they can search for a specific Hash Tag to understand public sentiment around brand. Using Hash Tag Search they can also identify entrants to its contests, competitions, or sweepstakes. System user can add Hash Tag for searching and the system will find out the latest & top media posted publicly for that Hash Tag.
 
APP Verification Details
For testing credential section please create a user account on your system providing correct module access. Here is the sample content
Login URL: https://yourdomain.com/fbinboxer/home/login_page
Email: review@imgclicks.com
Password: demopass
Content for manage_pages Permission :
Our application works only with Instagram Business account. So please make sure you are importing your Business Account. If your account is Individual Account then please connect your account with one of your Facebook pages and then import your Instagram Account.
A user can Subscribe their Page that connected with Instagram Business Account to App's webhook for getting comment information in his pages by clicking "Enable Reply" Button. For this, it needs manage_pages permission.

Content for web section:

Hi Facebook Team
1. User Login to our system. Go to "Instagram Auto Reply" Menu.
2. User then Click the button "Login with Facebook" to Import Account.
3. Our system gets the user Information, Page List & Access Token.
4. Then system search for Instagram Business Account integrated with those pages. 
5. User can then subscribe their Page to App's webhook for Messenger BOT by clicking "Enable Reply" Button.
6. Then user can set up a reply for Comment Reply.