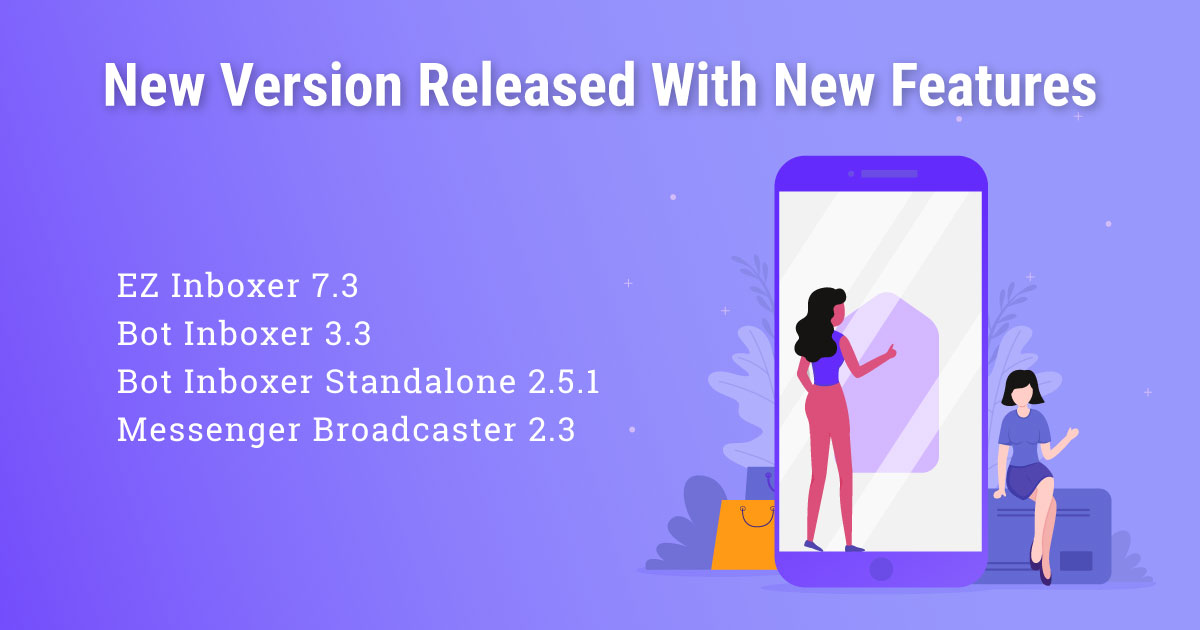 We have released EZ Inboxer 7.3, Bot Inboxer 3.3, Bot Inboxer Standalone 2.5.1 and Messenger Broadcaster 2.3
Please see the changelog below:
EZ Inboxer 7.3:
Fix: Edit button not work for text/image/link/video poster report section & delete issue fix.
New: Import Leads Error Message Display.
Fix: Bulk message campaign edit from report restart campaign again.
Fix: Support desk menu does not show up using social login.
Fix: Auto like on a comment by pages doesn't insert as yes during create a new template.
Fix: Import groups for author's app users.
New: Spintax support for Facebook Poster.
New: Now you can change email content that is sent by the system from Administration->Settings->Email Template Settings menu.
Bot Inboxer 3.3 & Bot Inboxer Standalone 2.5.1:
New: Page delete option added.
New: Media type template has been added.
Improve: Messenger bot subscriber list modal with grid pagination.
Improve: Child postback IDs are not unique in bot settings, user can select multiple same postbacks.
Broadcaster 2.3:
New: List and Media template has been added as a structured message template.
New: Clean Messenger Broadcaster Subscriber Sending Table.