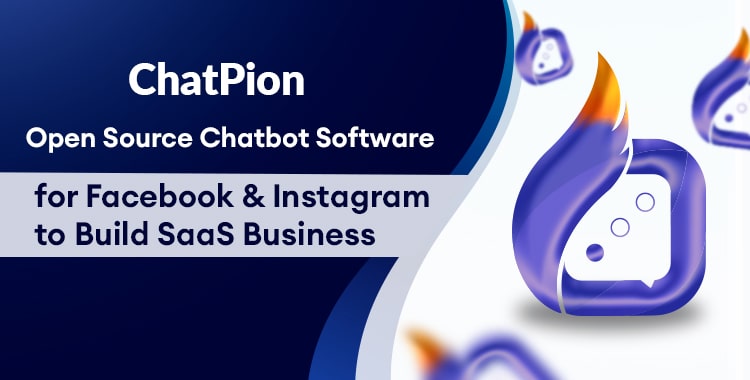 ChatPion is open-source bot-building software for Facebook and Instagram. Since it is an open-source application, you can examine, modify and enhance the source code of it. Programmers can manipulate the source code of ChatPion to change and improve the functionality of the application.
Moreover, It is a multi-user SaaS application. Many people use the application at the same time. Moreover, you can provide the services of the software to your end-users. Also, you can receive payment from them via multiple payment methods including PayPal and Stripe. In this case, you have to use the Extended License of the Software. That is, with the Extended License of ChatPion, you can start a software service(SaaS) business. If you have a dream of being a software service business owner, you can fulfill your dream of being a software service business owner with the extended license of ChatPion.
Building bot on Flow Builder
To build Chatbot for Facebook and Instagram, ChatPion has a visual drag and drop Flow Builder. On the Flow Builder, you can easily build a bot by dragging and dropping. On the Flow Builder, all the elements to build a bot are gathered together. Therefore, to build a bot, you don't have to move from one place to another. To build a bot, you just have to drag elements from the doc menu and drop them on the editor. Then you have to provide information to the elements. After that, you have to connect the elements with each other. And that is all. Your bot is ready to work.  In one word, the Flow Builder makes the bot building process super easy and straightforward.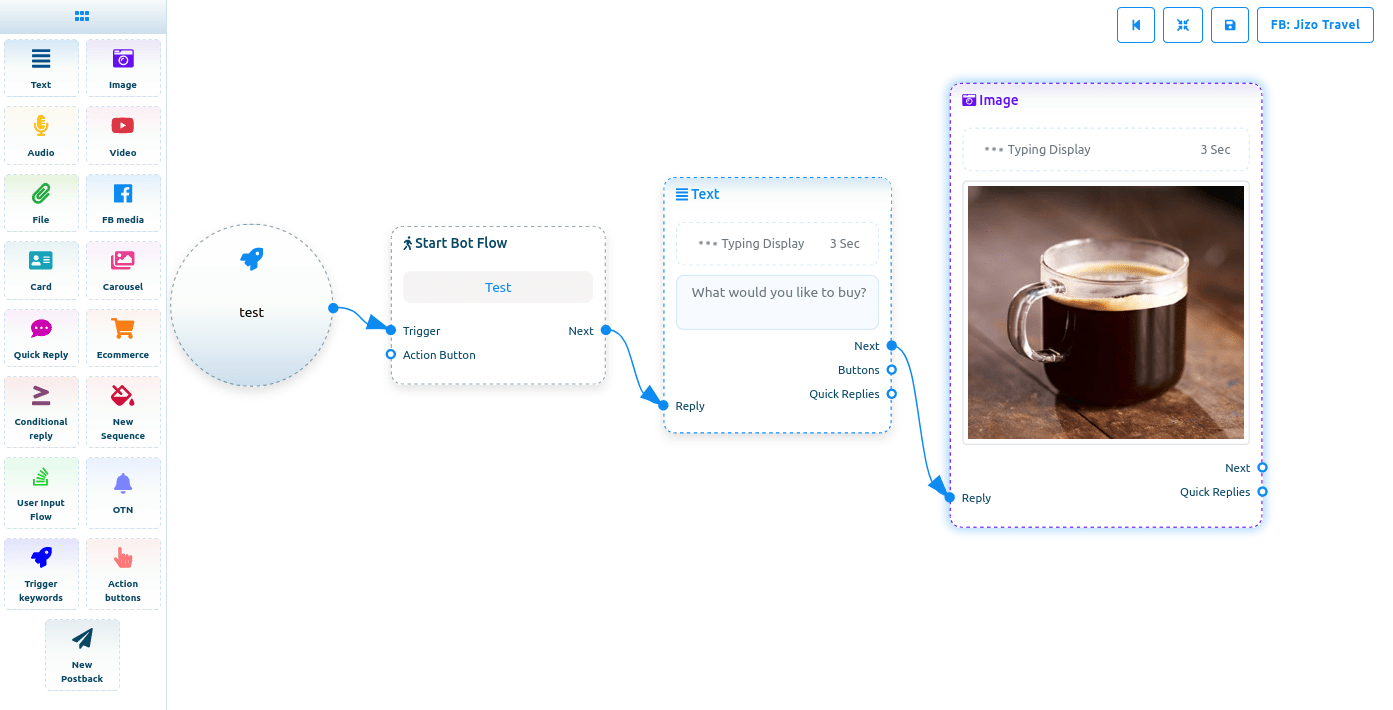 Posting on Social Media
ChatPion also has a feature called Social Posting. And the feature can publish and schedule posts on Facebook, Instagram, and other social media. It can publish and schedule multimedia posts – Text, Image, Link, and Video – CTA post, carousel, and video slider posts on Facebook and Instagram. Besides, it can publish and schedule Text, Image, Link, Html and RSS feed on different social media including Twitter and Linkedin. You just have to create campaigns to publish and schedule posts. It also has a bulk post planner. With it, you can create a lot of campaigns easily by uploading a single CSV file.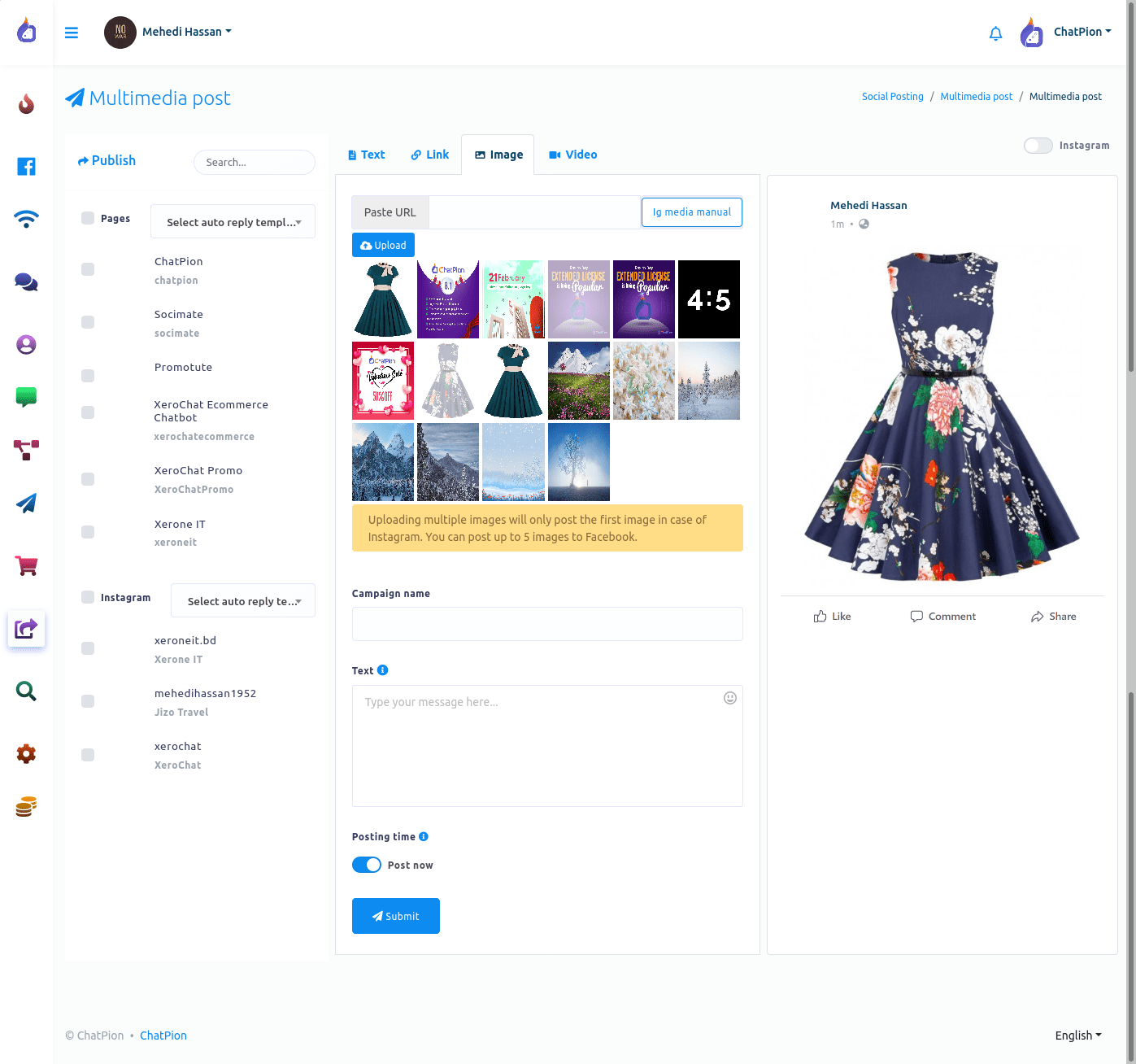 Comment automation
Besides, ChatPion has a comment growth tool. And the comment growth tool can comment under Facebook and Instagram posts automatically. Of course, it can reply to comments under a Facebook and Instagram post. Also, it can hide and delete abusive comments and send private replies. Moreover, it can auto-like and share posts by another page.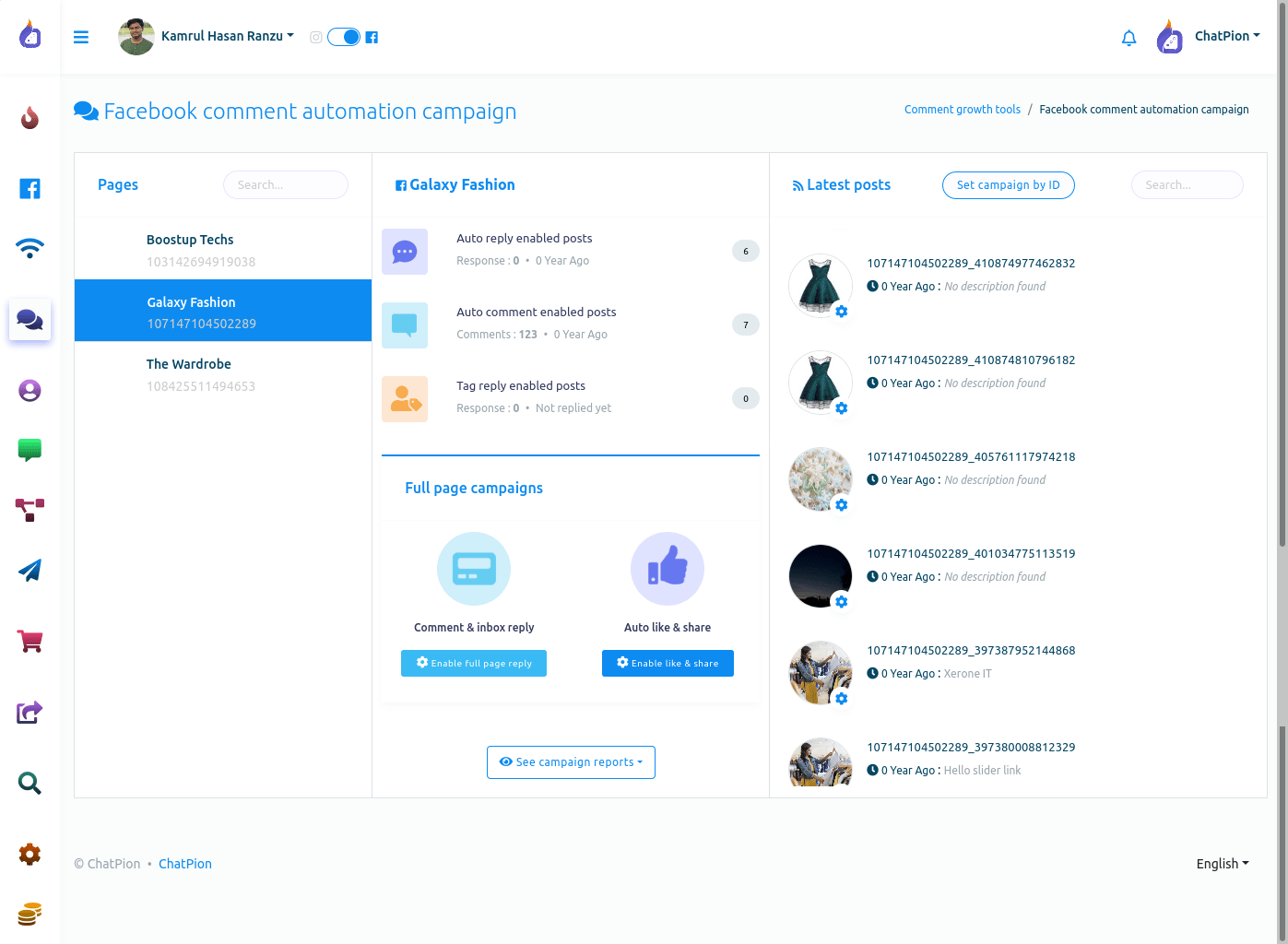 E-commerce in Messenger
Moreover, ChatPion has an eCommerce store. And the eCommerce store could be integrated with the messenger bot for Facebook and Instagram. And Integrated with the eCommerce store, the messenger bot can sell products to customers and receive payments from the customers.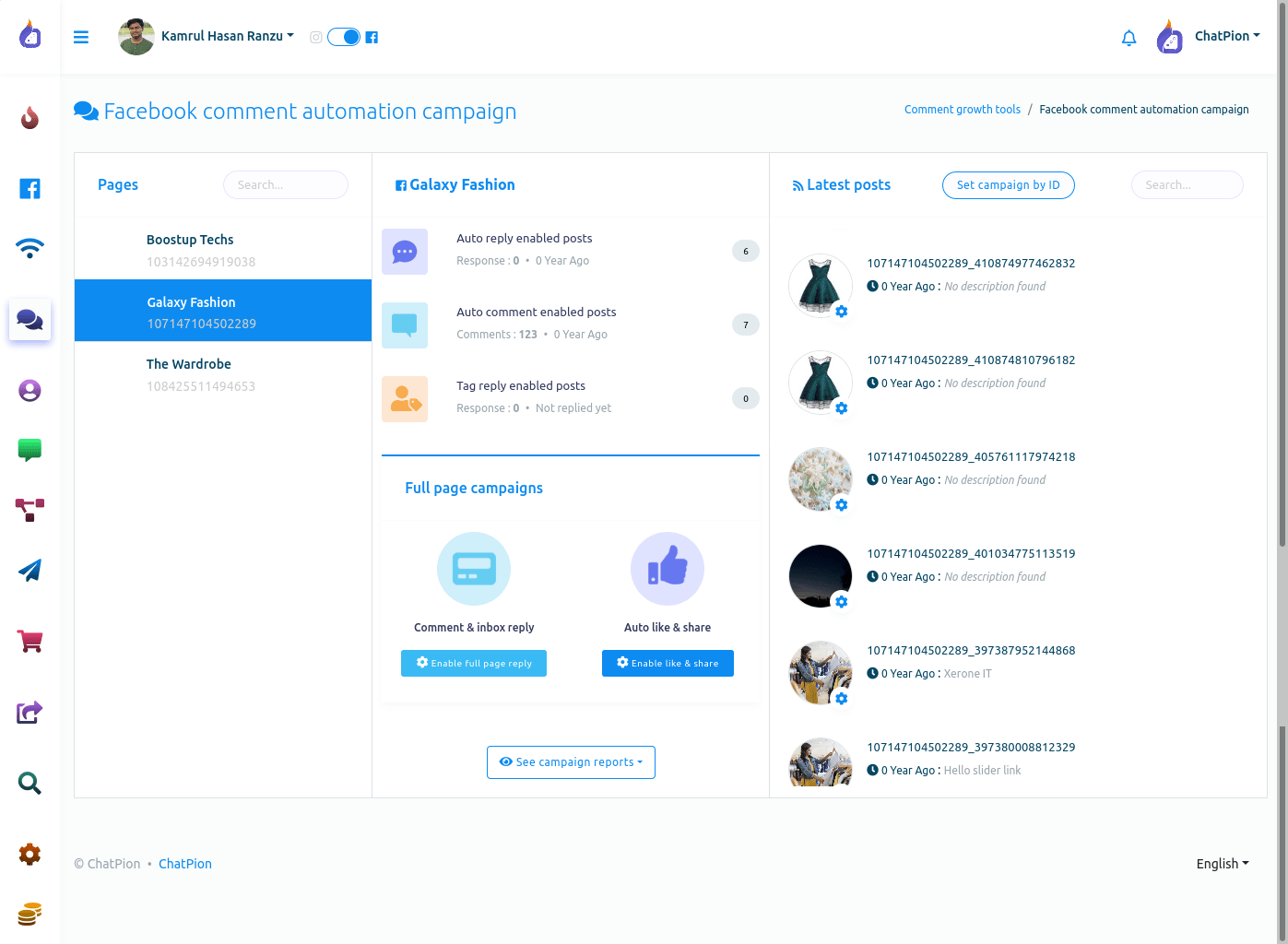 Live Chat
ChatPion also has another useful feature called Live Chat. And on the Live Chat, you can directly talk with your customers without going to the messenger and Instagram bot. Also, via Live Chat, you can send postback templates to the users. Of course, you can see the conversations between your page and customers.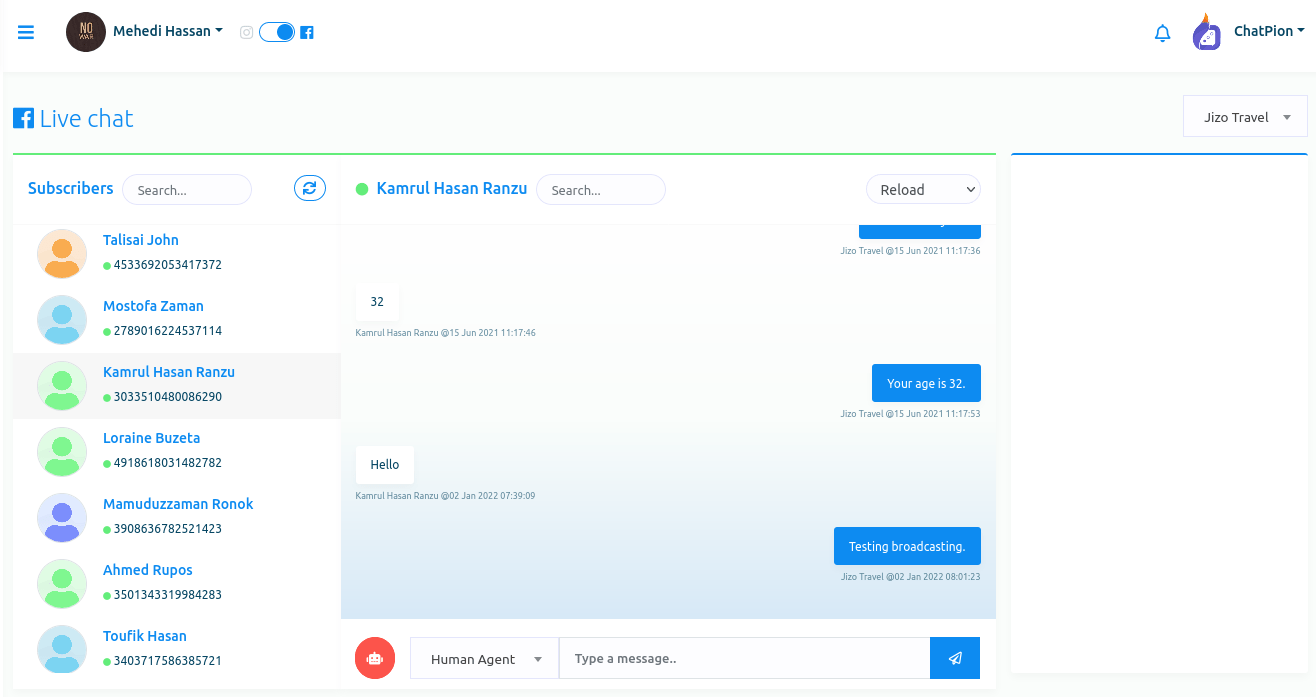 Email and SMS marketing
ChatPion also has features to do Email and SMS marketing. With the features, you can send bulk emails and SMS. 
Add-ons
Besides the features, ChatPion has some useful add-ons. One of the most useful add-ons is Visual Flow Builder Conditional Reply. And with the add-on, you can build a condition-based intelligent bot. The intelligent bot can make decisions based on the users' data. Therefore, it doesn't send the same message to every person randomly. Instead, it sends the right messages to the right people.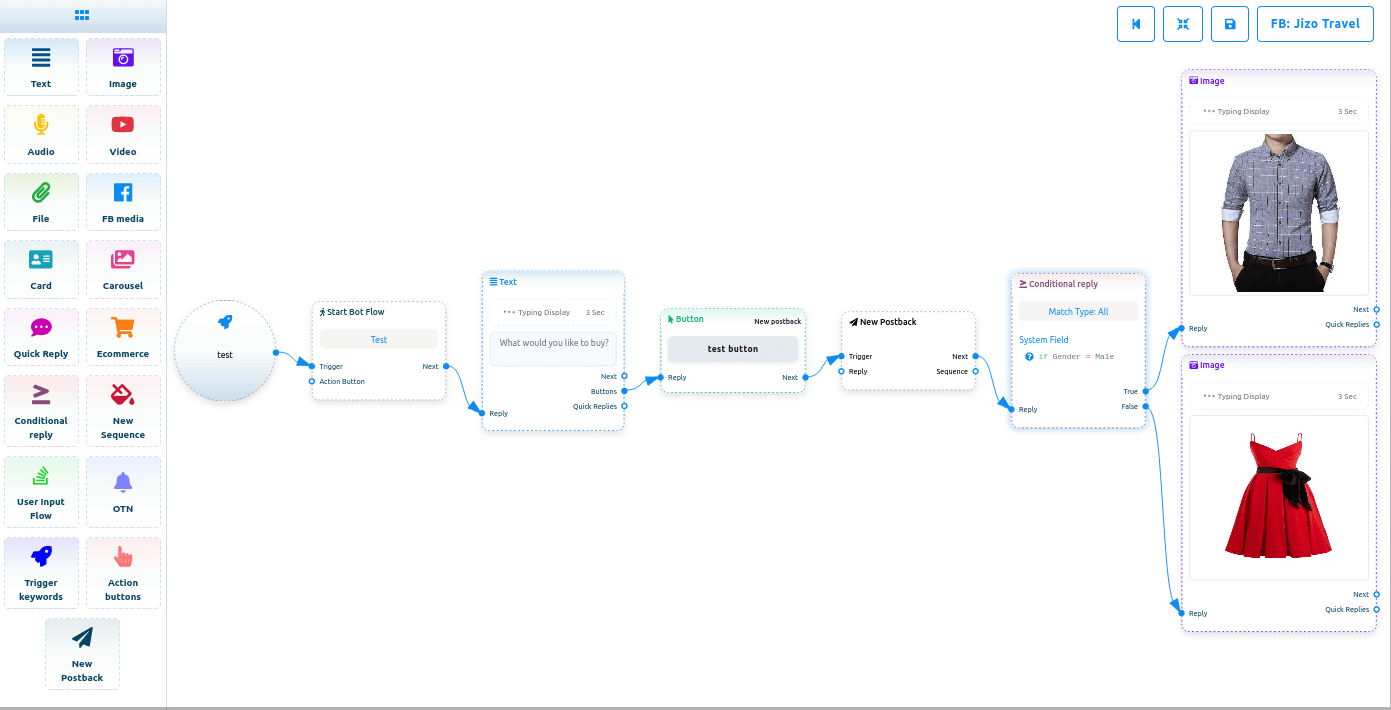 ChatPion is an all-in-one marketing solution. It can do the marketing of your business. Also, it can sell products to your customers and receive payments from them. That is, if you use ChatPion, you don't need to use another marketing software for your business.