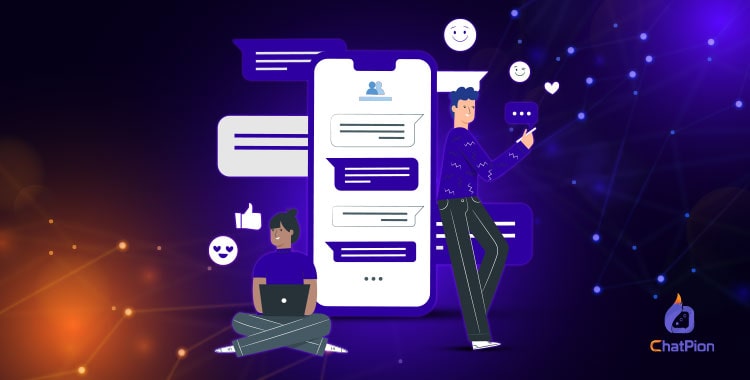 There's a saying 'time is money' 
In the fast-paced world of modern commerce, where ecommerce is booming and customer expectations are evolving, businesses must constantly adapt and innovate to stay ahead.
When competition is high, one must think out of the box to survive.
But how?
What if I told you that, you can sit back relax and also run your business smoothly with the help of AI chatbot directly from your Facebook and Instagram Messanger.
Sounds amazing right! Yeah you can make this happen using revolutionizing ecommerce landscape that is Chatpion's ecommerce Integration.
With the help of AI chatbot, it is transforming business operations and customer interactions, leading to efficiency, customer satisfaction, and success.
ChatPion's ecommerce integration empowers businesses by simply merging AI chatbot functionality with ecommerce capabilities within Facebook Messenger and Instagram DM. Through this integration, businesses can provide personalized shopping experiences by offering product recommendations with the help of AI chatbot directly in chat, which will allow users to browse product catalogs, manage their carts, and track orders within the Messenger interface. 
Moreover, this integration will make it easy for efficient customer support, enabling users to inquire about products, receive real-time updates on orders, and obtain information about promotions or discounts.
By simplifying the purchasing process, including potential payment integration, ChatPion's ecommerce integration will increase customer engagement, boost your sales, and create a unified shopping experience for your customers directly within the messaging platform.
ChatPions AI chatbot will keep track of customers buying behavior and help customers recommend their desired product.
You can also add various payment methods in your ecommerce store through ChatPion including PayPal, Payoneer, Skrill, Stripe etc.
Why use ChatPion's Ecommerce Integration?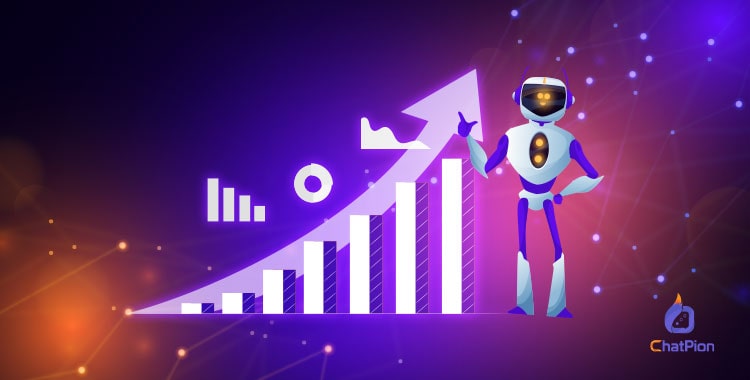 ChatPions ecommerce integration offers a wide range of features that are needed to create a full functioning ecommerce store without spending a single penny. If you purchase a liscence for ChatPion, you get a lot of feature which you can use to build a full functioning ecommerce store with payment method added including free chatbot.  
Moreover, you can build and add multiple ecommerce store to your ChatPion account and run them through one ChatPion account simultaneously.
Building a fully functioning online store will cost you thousands of dollar.
According to a study by The OuterBox, the cost of developing a custom ecommerce website can range from $10,000 to $500,000. So, you can see by using ChatPion you can avoid spending all that money. 
Research by Baymard Institute indicates that a complex checkout process is a leading cause of cart abandonment, contributing to an average cart abandonment rate of 69.57%.
In ChatPion ecommerce integration you can set a simple payment gateway for your customers. Theres no complexity for your customers, which will lead your profit margin to new height due to less customers cart abandonment.
Data from Statista indicates that mobile devices accounted for 54.8% of global website traffic in the second quarter of 2021. People are becoming more and more lazy these days, considering this reason ChatPion is offering you to build your store with QR code integration.
Which will make it easier for customers to find your ecommerce store just by scaning a QR code, Or you can send your QR code to your customer in messenger and your customer can check your store directly form messenger without leaving the app.
Smoother Work and Better Efficiency
One of the most significant benefits of Chatpion's ecommerce integration is the ability to simplify and automate the entire sales process through conversational AI.
You can integrate your ecommerce store with ChatPion's AI bot. This integration will allow your customers to have a better shopping experience by providing them with instant support and their preferred recommendations. Also customers can get 24/7 support, because they can talk to AI for general inquiry.
Additionally, the ChatPion AI bot can also help automate tasks such as order tracking and processing, saving you time and resources. 
With simple integration between your online store and other social media business platfrom, you can easily manage inventory, track orders, and process payments all in one place.
This not only saves time and reduces errors but also allows for better customer service by providing real-time updates on order status and shipping information. Which increases productivity by reducing the workload on staff members with repetitive work.
Better Inventory Management
Effective inventory management is a must for a successful ecommerce operations. Chatpion's integration ensures that your inventory is always up to date and accurate.
Real-time inventory updates lead to better decision-making, informed stock predictions, and ultimately a better shopping experience for your customers.
With real-time inventory updates, you can accurately track the availability of products, ensuring that you never oversell or disappoint your customers.
Additionally, this data can be used to optimize your supply chain management and improve order fulfillment processes, resulting in faster and more efficient delivery to your customers. 
Calculated Decision-Making
With Chatpion's E-commerce Integration, businesses gain greater visibility and control over their operations, leading to more informed decision-making. Integrated systems pull data from various sources like purchases and online interactions.
Analyzing this data provides insights into customer preferences, behavior, and shopping habits. Businesses can identify popular products, peak activity times, and effective marketing strategies.
This knowledge empowers personalized experiences, informed decisions, and optimized strategies, ultimately boosting customer satisfaction and business growth.
By understanding customer preferences, businesses can make their offerings to meet specific needs and preferences, increasing the likelihood of repeat purchases and customer loyalty.
Additionally, analyzing shopping habits can help businesses identify areas for improvement in their operations and customer service, leading to enhanced efficiency and overall success.
Better Customer Experience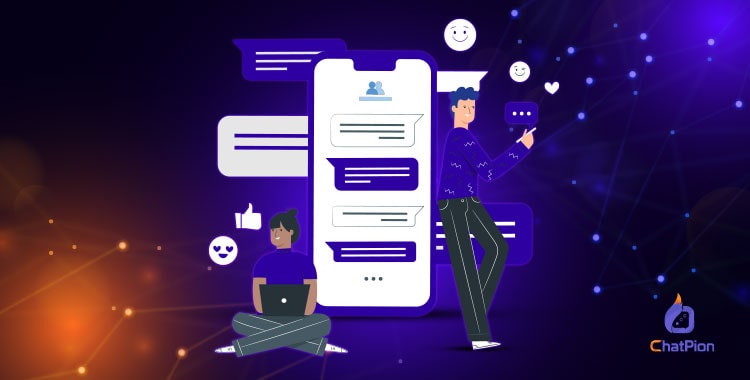 In today's competitive ecommerce landscape, providing exceptional customer experience is crucial. Chatpion's E-commerce Integration contributes to this goal by centralizing customer and product data, enabling businesses to deliver a consistent experience across different touchpoints.
When a customer interacts with your brand they receive accurate and real-time information.
Whether it's product availability, pricing, or order status, customers can make informed decisions and experience a seamless journey, enhancing their satisfaction and loyalty.
Your Business Growth
As technology continues to advance and customer expectations continue to evolve, businesses must plan their operations smartly.
Chatpion's E-commerce Integration isn't just a solution for today; it's an investment in the future. By embracing integrated systems, businesses position themselves to adapt to new trends, technologies, and customer preferences.
This flexibility and agility are crucial for staying relevant and competitive in a rapidly changing e-commerce landscape.
Conclusion
In conclusion, the evolving ecommerce landscape demands businesses to prioritize exceptional customer experiences.
ChatPion's E-commerce Integration offers a transformative solution by merging chatbot functionality with ecommerce capabilities. This integration simplifies operations, enhances customer support, and provides better shopping experiences.
By utilizing QR code integration and simplified payment gateways, businesses cater to mobile-driven trends and minimize cart abandonment. Seamlessly managing inventory, informed decision-making, and delivering consistent customer experiences become attainable through this integration.
Moreover, the integration ensures future readiness, enabling businesses to adapt to changing trends and technologies.
As competition is getting harder and harder, ChatPion's E-commerce Integration stands as a strategic investment to thrive in the dynamic realm of modern commerce, fostering efficiency, customer satisfaction, and sustained growth. If you want to learn more about how to set up an ecommerce store in ChatPion then Read_More.