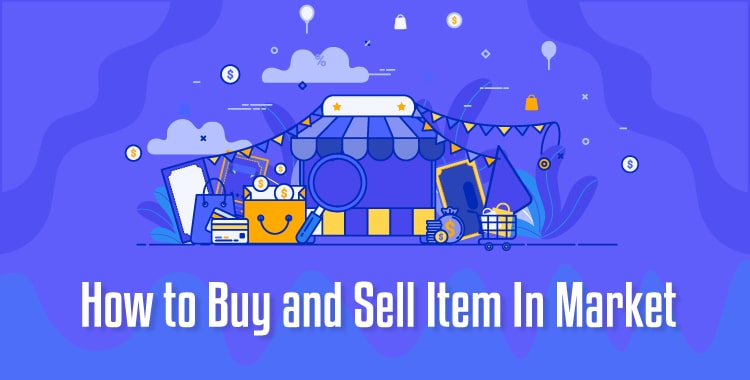 How to Buy and Sell Service In eServiceList Market
We are happy to announce that we have bought you eServiceList MarketPlace. You can Buy or Sell an item or Service in this marketplace. Just need to follow some steps to get started. So follow this article to get started:
Visit Our eServiceList Marketplace.
Log into your account or Log in with Envato account.
Now Complete Your Profile.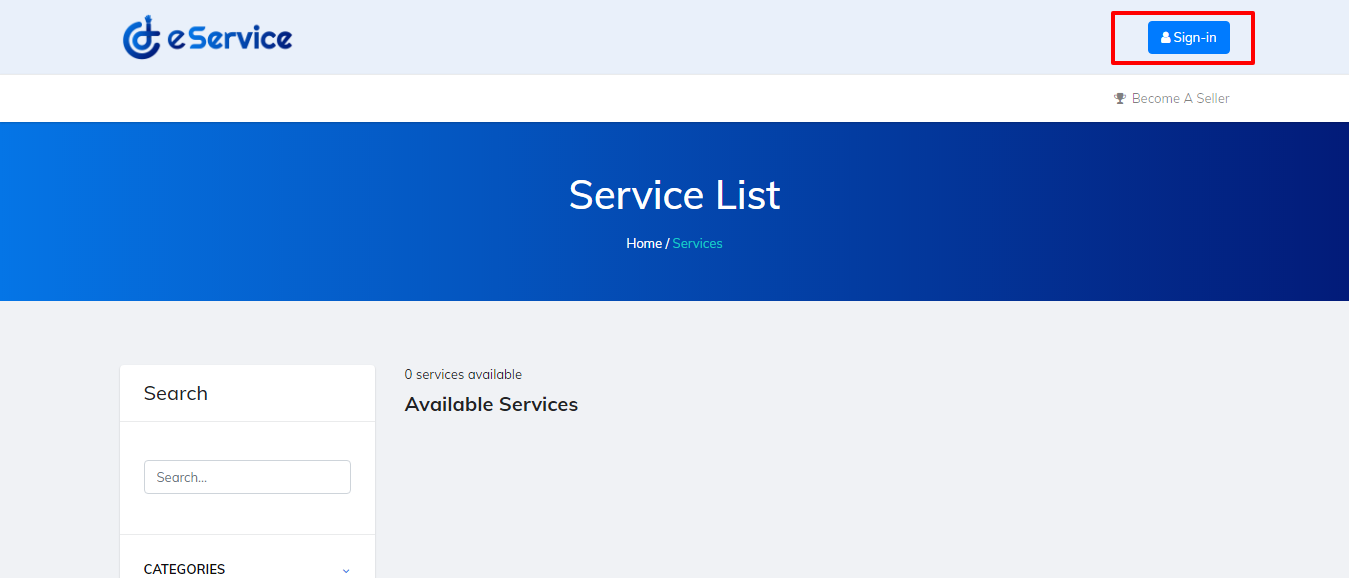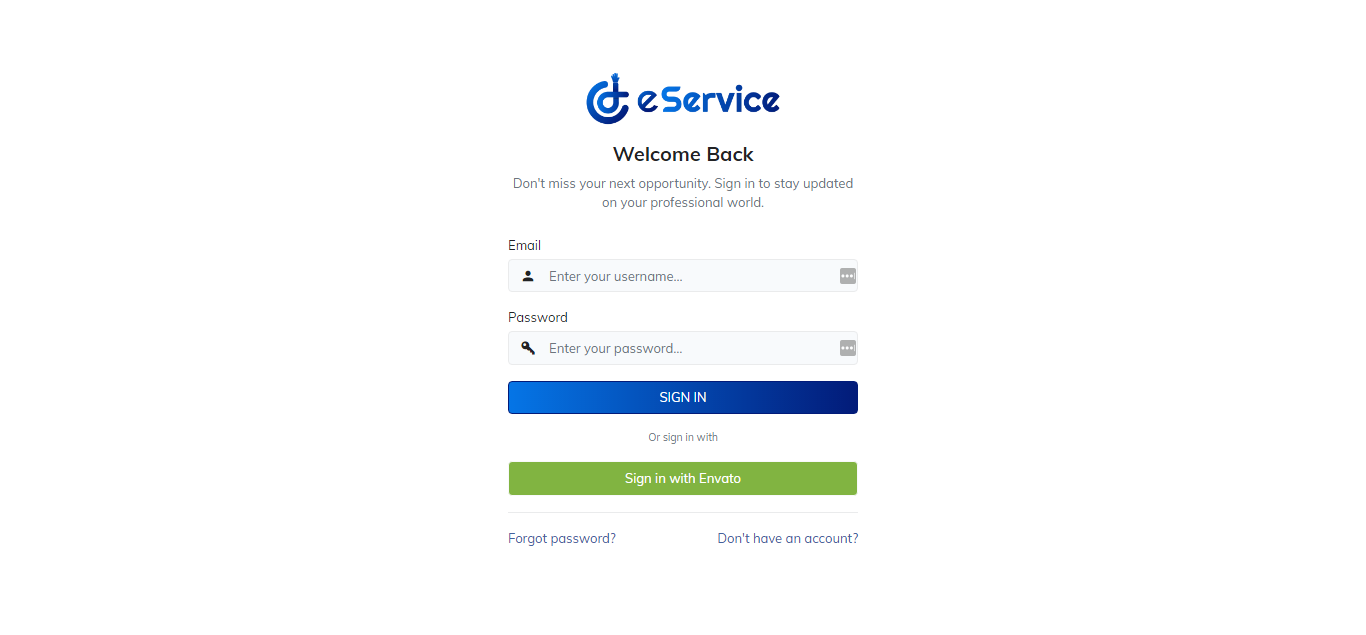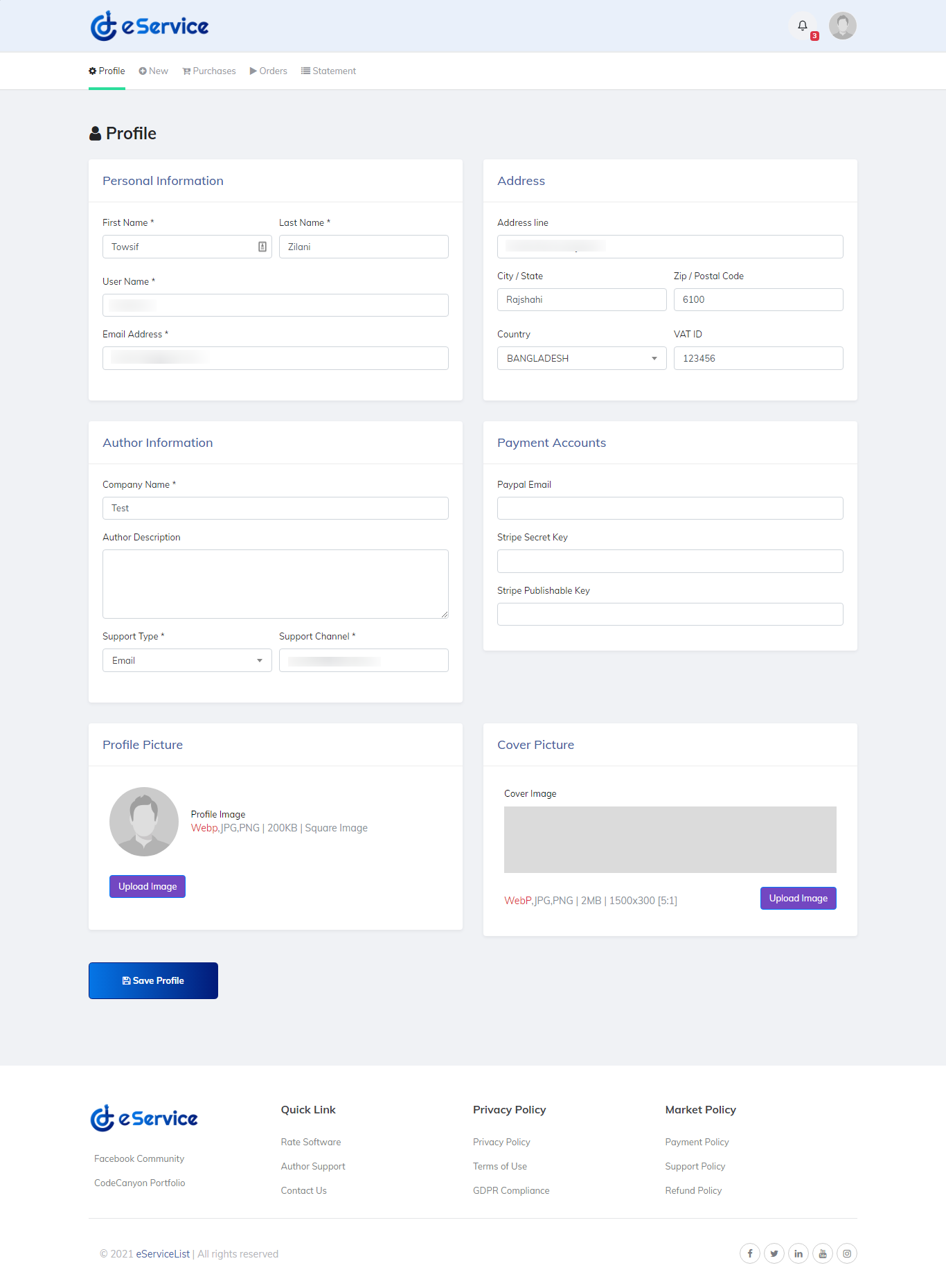 Sell an Item or Service:
To sell an item click on the New button from the top menu and fill up the required information of the item. Now go to Portfolio by click on Portfolio button from top right corner and here you'll find your added items or services. You can also see the status of the items or services whether they are approved by admin or pending.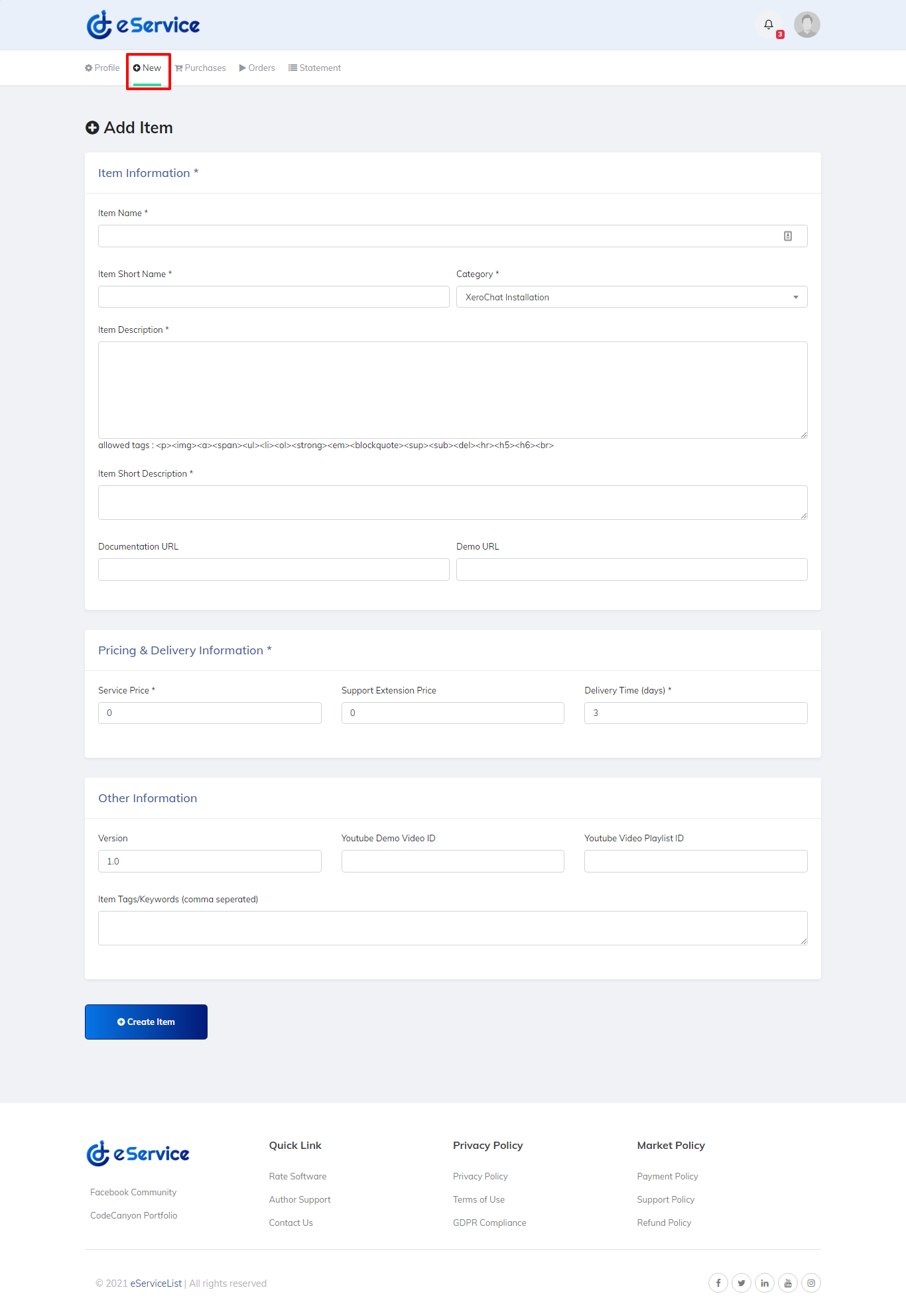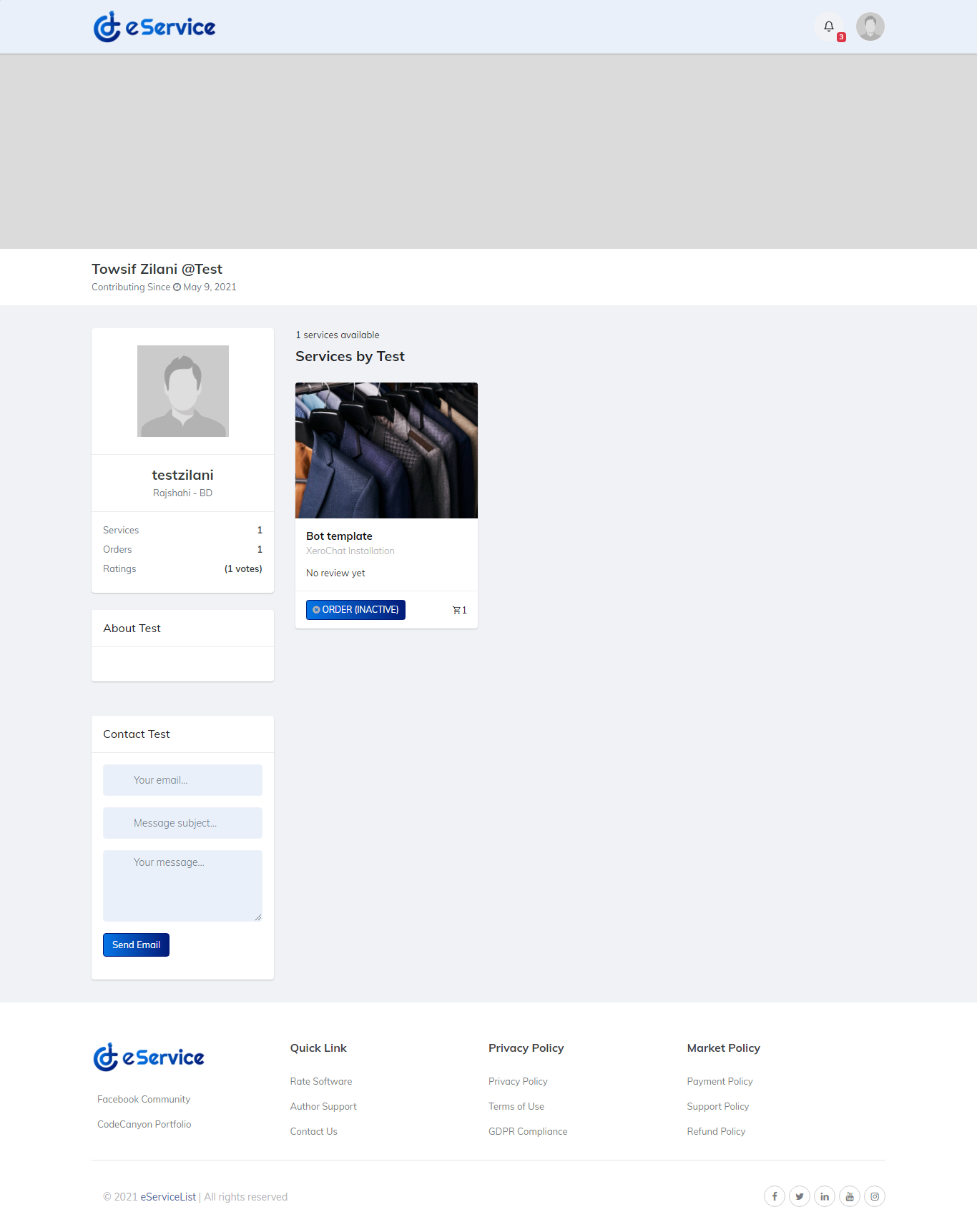 By visiting Orders menu from top menu bar, you can see the order lists of your item, from where you can manage orders.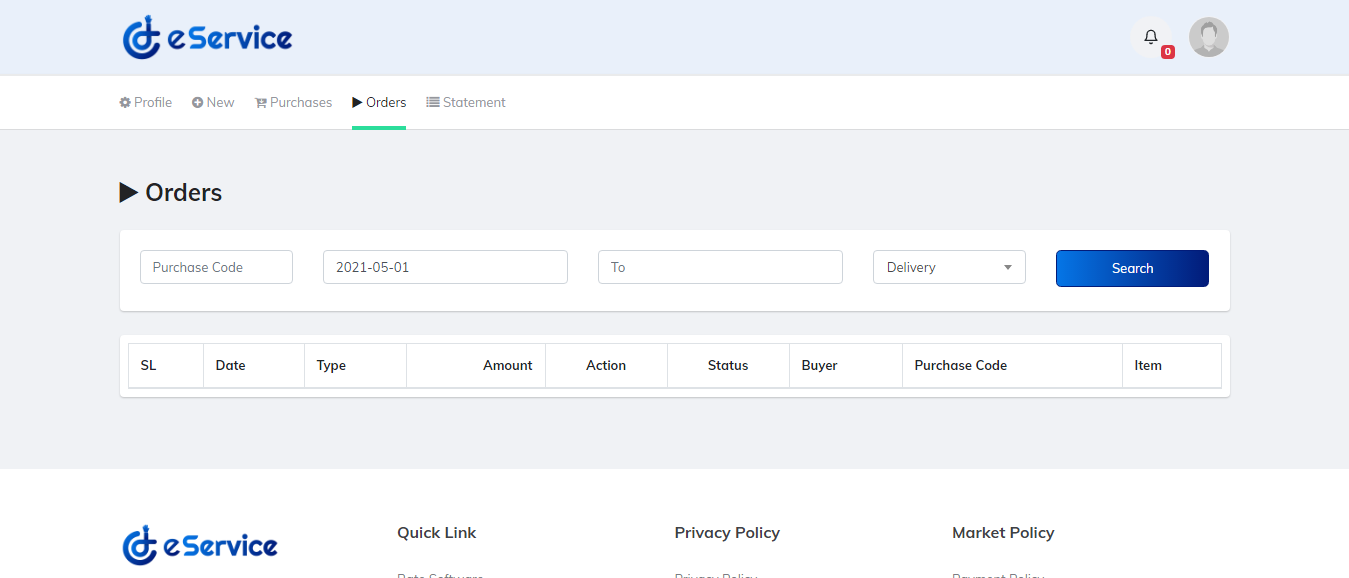 To see the statements visit Statement section by click on the corresponding menu.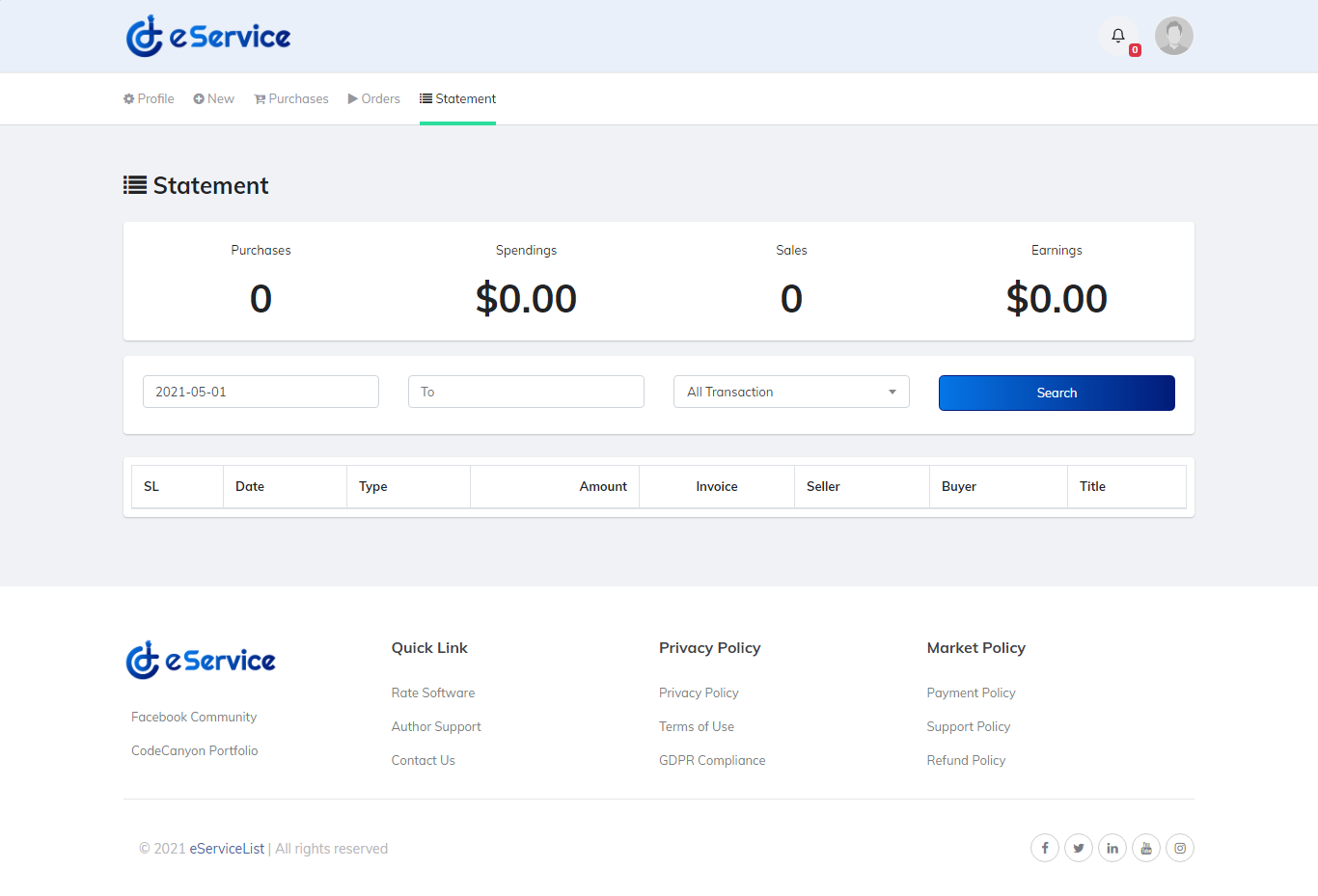 Buy an Item or Service:
Visit the eServiceList MarketPlace and select an item to buy. You can filter item or service by selecting filter element from the left sided options.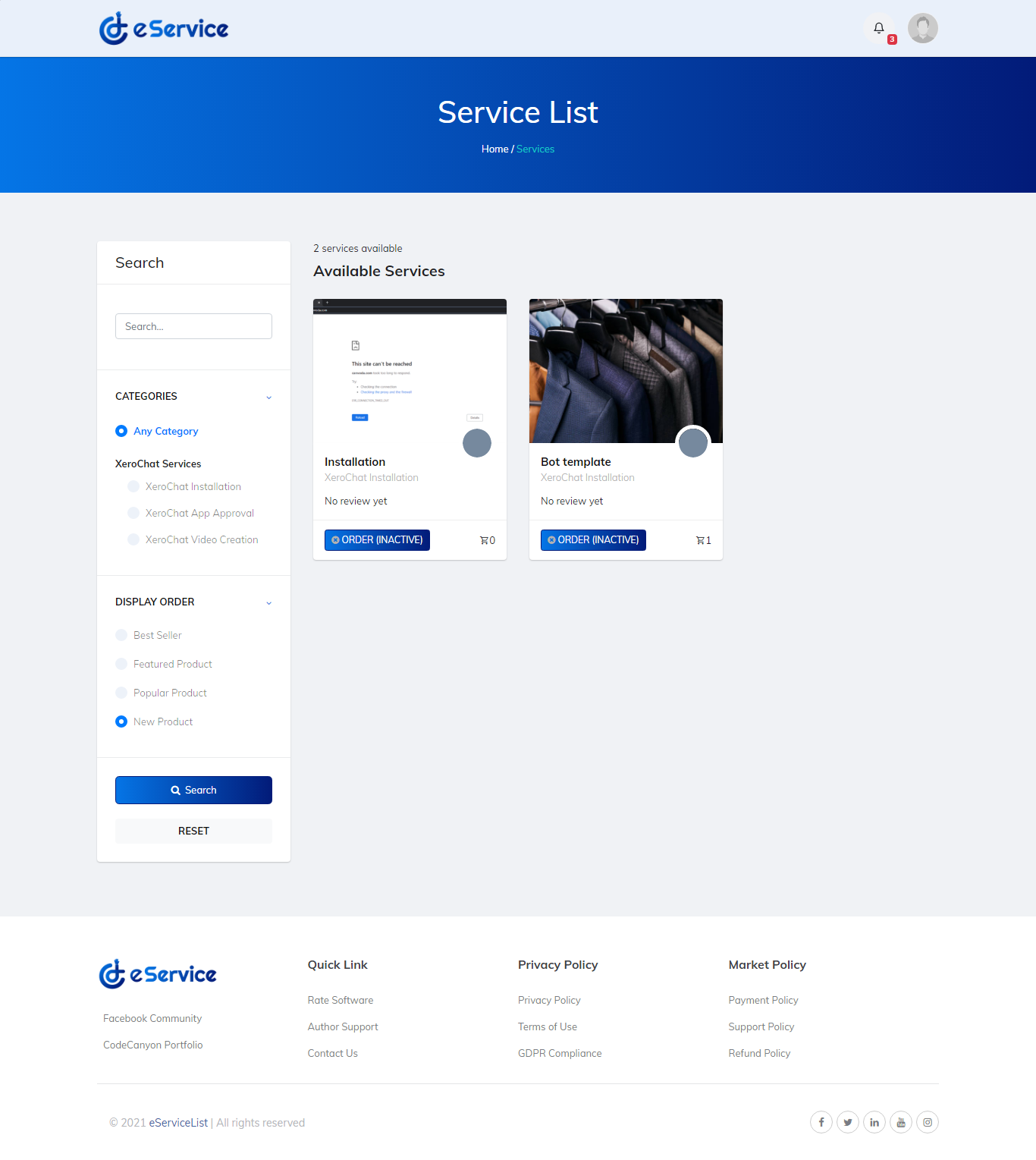 After buying item or service, go to Purchase menu to see the purchase lists of yours.