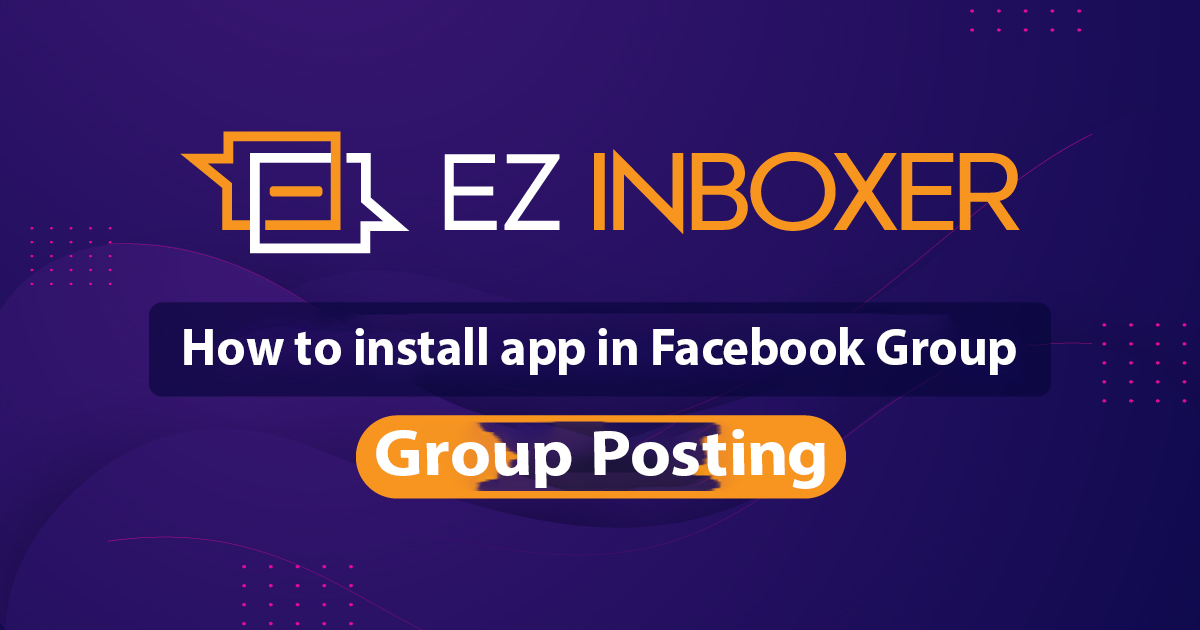 You can follow the below steps to install the app in your Facebook group. Remember that's for only after your app is approved & Live mode.
First, go to your Facebook group and click the "More" button. Then click the "Edit Group Settings" menu from the dropdown list. As shown in the Step 1 section.
Click on the "Add Apps" button in the Apps section. As shown in the Step 2 section.
Here a pop-up window will come from where you can browse apps for this group. In the search box type "APP Name" and then click on the app that matches your search result. As shown in Step 3 section.
After clicking on the app another pop-up windown will appear. Now click on the "Add" button to add install this app in your group. As shown in Step 4 section.
                                                      Step 1
                                          Step 2
                                             Step 3
                                       Step 4
Here is the video tutorial of how to install App in Facebook groups: