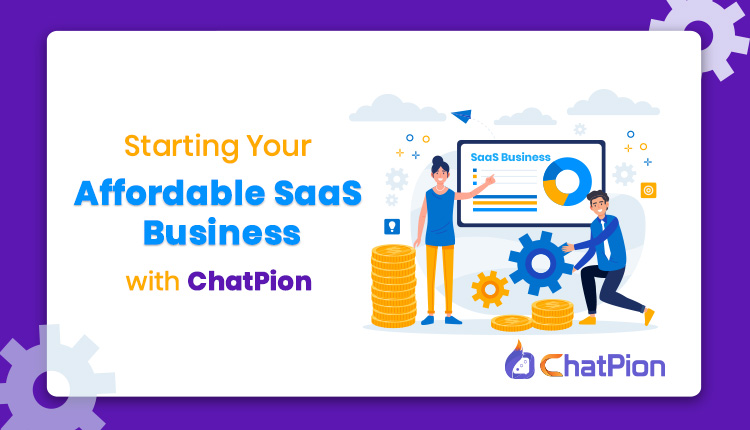 At present, the Software as a Service (SaaS) market stands at the pinnacle of its popularity and shows no signs of slowing down. Preliminary forecasts paint a compelling picture – by 2035, more than half of all IT services spending is anticipated to be directed towards SaaS solutions. While the market for these services is already substantial, embracing the development of SaaS-based applications has the potential to revolutionize and elevate your business to new heights.
If you're thinking about starting a Software as a Service business but don't know where to begin, you're in the right spot. In this article, I'll explain step by step what you need to start your own software service business without spending a lot of money or making recurring payments.
Why Should You Start a SaaS Business?
SaaS businesses are making a lot of money, and they're still getting more popular. Many small, medium, and big companies are using SaaS solutions. In 2016, companies used around 12 SaaS apps on average. But by 2021, this number jumped to 110!
With more businesses using SaaS, there's a bigger market. You can grab a piece of this market by creating a SaaS solution that solves a problem. The great thing about the SaaS industry is that it's easy to get into. You don't need a lot of money upfront because you don't require a ton of physical stuff or a huge team.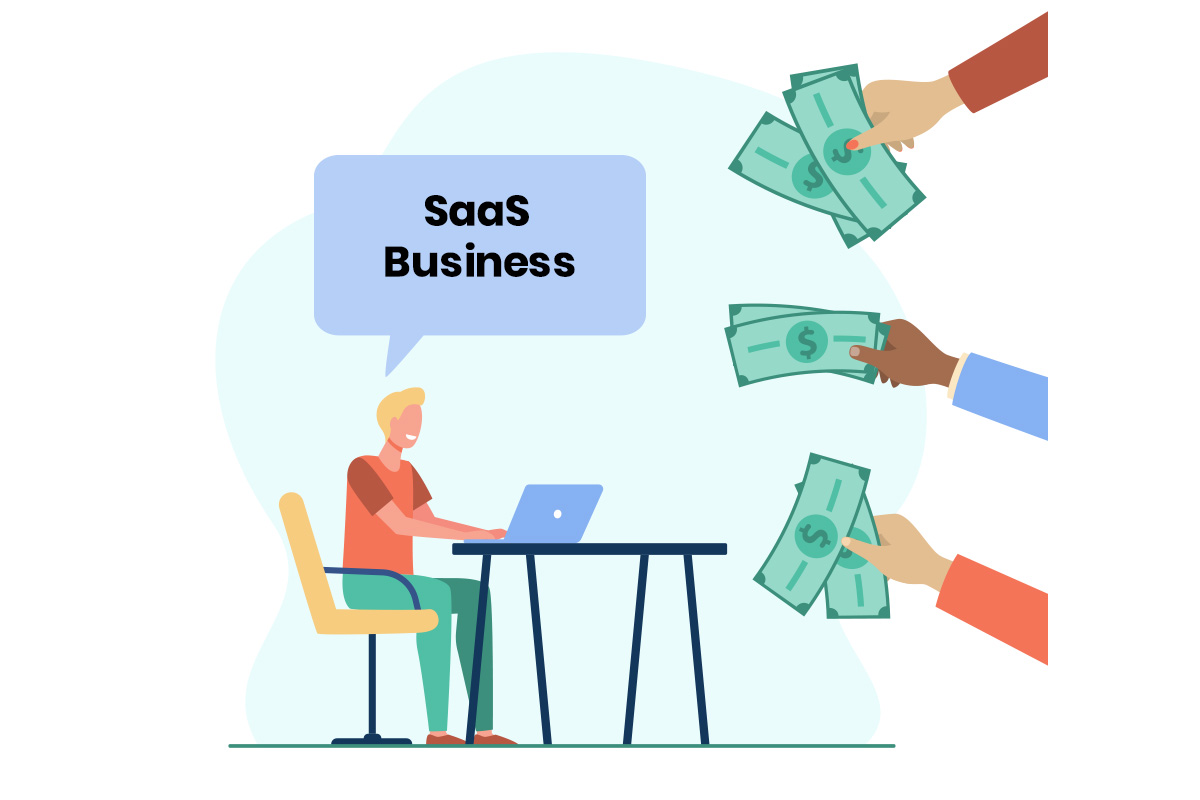 SaaS businesses earn money regularly, and they don't have many expenses. This means you can make a lot of profit. The combination of regular income and low costs is the secret to the SaaS industry's success and its growth.
Now, let's talk about how you can start your own successful SaaS Company!
Why should you choose ChatPion for SaaS Business?
Choosing ChatPion for your Software as a Service (SaaS) business is a wise decision for several compelling reasons:
1. All-in-One Marketing Solution: ChatPion offers a comprehensive set of marketing tools, including Messenger bots, social media management features, email and SMS marketing services, and an integrated Ecommerce platform. This all-in-one solution allows you to handle various aspects of your online-based business under one roof.
2. Advanced Features: ChatPion's advanced features, such as Messenger bots that can engage customers like a human, social media automation, and comment management tools, empower you to create a strong online presence and enhance customer engagement. Additionally, its Ecommerce platform lets you sell products seamlessly within messaging apps and browsers.
3. User-Friendly Add-Ons: ChatPion comes with user-friendly add-ons, with Flow Builder being a standout feature. This add-on simplifies the process of creating messenger bots by allowing you to drag and drop elements, making bot creation efficient and accessible.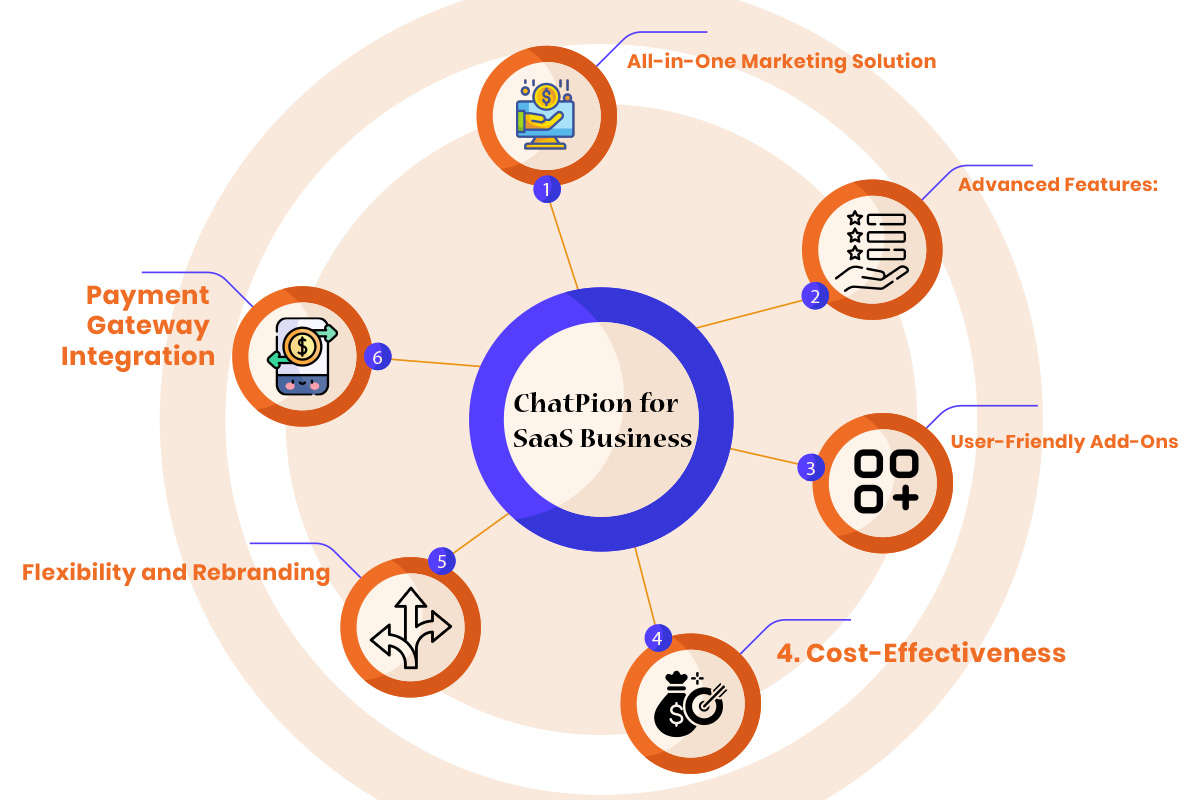 4. Cost-Effectiveness: Unlike many other SaaS solutions, ChatPion offers a one-time payment option, eliminating the need for recurring payments. This budget-friendly approach ensures that you can launch your SaaS business without a significant financial burden.
5. Flexibility and Rebranding: ChatPion's white-label and multi-user capabilities provide flexibility. You can rebrand the application with your own brand name, giving it a personalized touch. Moreover, its multi-user functionality allows multiple users to access the software simultaneously, promoting collaboration and efficiency.
6. Payment Gateway Integration: ChatPion seamlessly integrates with popular payment gateways like PayPal and Stripe, enabling you to accept payments from clients promptly and efficiently.
ChatPion offers a powerful and versatile platform for entrepreneurs, especially those operating on a small budget. Its extensive features, user-friendly interface, cost-effectiveness, and flexibility make it an ideal choice for anyone looking to establish a successful SaaS business without the hassle of recurring payments.
Getting Started: Installation and Facebook App Approval
Starting a SaaS business with ChatPion is easy and hassle-free. Entrepreneurs begin by purchasing the Extended License, allowing them to accept payments from users. ChatPion provides clear documentation and video tutorials, guiding users through the installation process on their servers. The process includes detailed steps to install ChatPion and submit the Facebook app for review.
Simplifying Marketing with ChatPion's Tools
ChatPion simplifies marketing for everyone. It comes with tools for managing social media, sending emails and text messages, and even has a built-in online store. Entrepreneurs can create successful marketing campaigns without having to spend a lot of money on other expensive tools. ChatPion is easy to use, making it simple for both business owners and customers to create engaging campaigns, reaching more people for their businesses.
Supporting Your Business Growth with ChatPion
ChatPion goes beyond just marketing tools; it provides excellent customer support features. With the Extended License, entrepreneurs get access to a support desk, helping them answer user questions and solve problems quickly. Additionally, ChatPion offers a blog system, allowing entrepreneurs to share articles and tutorials. This not only engages users but also provides helpful tips on how to use the software effectively.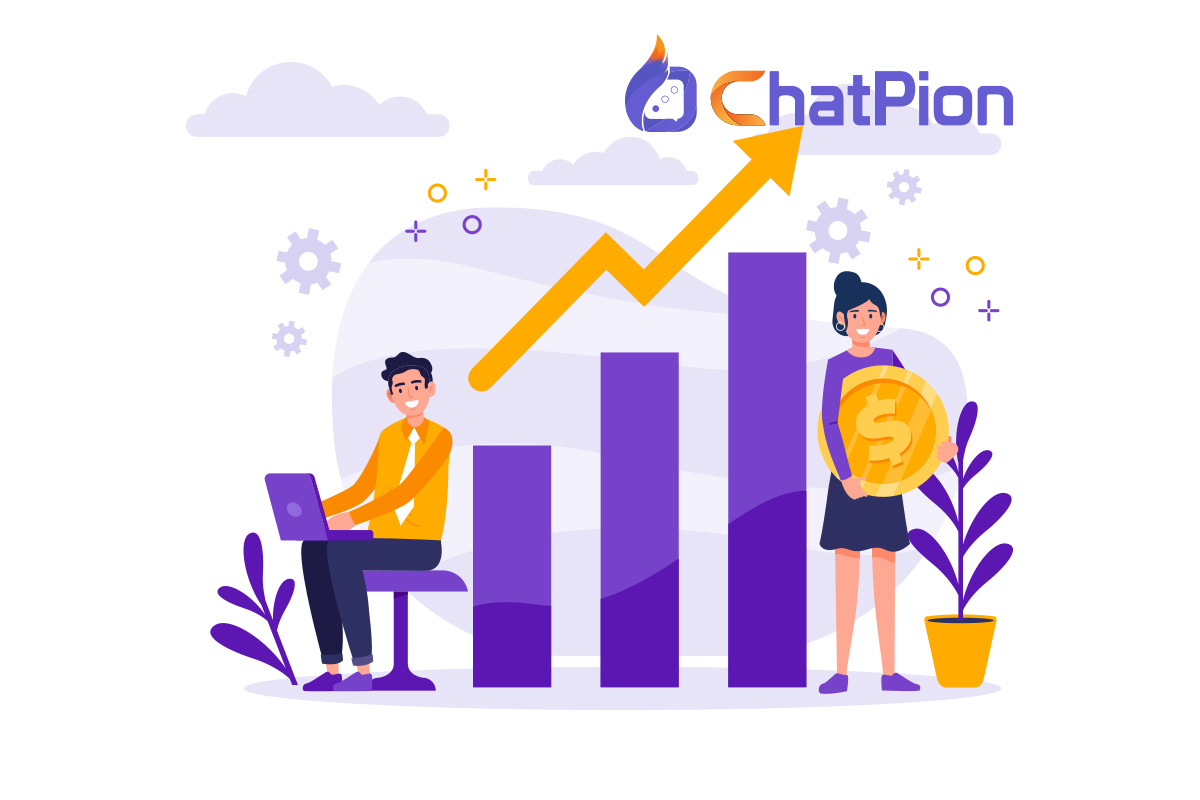 Starting Your SaaS Business with Confidence
ChatPion is a game-changer for entrepreneurs starting in the SaaS market without spending too much money. It's affordable and packed with features, making it perfect for startups on a budget. With ChatPion, entrepreneurs can begin their SaaS journey with confidence. They can focus on growing their business and being creative, while ChatPion handles all the technical details. Don't miss this chance – start your SaaS business today and let ChatPion guide you to success.