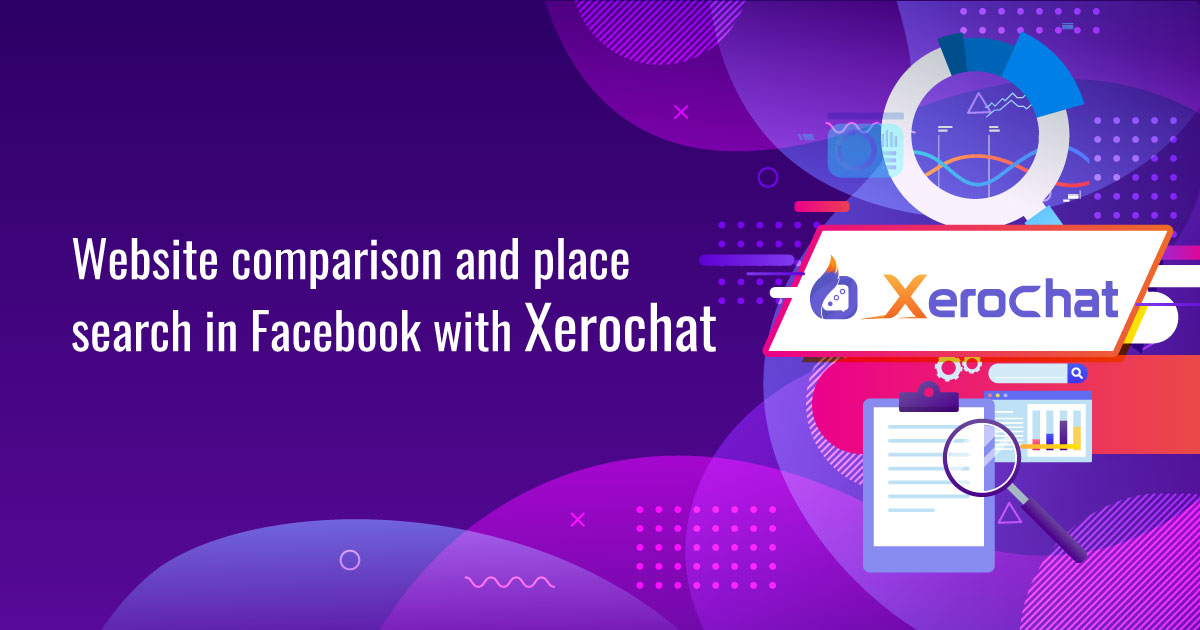 Today we're going to introduce our new features of ChatPion, It's Search Marketing, and Comparison Marketing. That's really so much powerful tools from many aspect.
1. For comparing website existence in Facebook.
2. Place Search in Facebook.
Comparing website existence in Facebook helps you to know, how many times your website shares, reaction, comment, in Facebook for the website. Also, you can see your website title, description & Meta information updated time. Comparison between websites will give you a clear idea about the existence/marketing strategy in Facebook for each company. How much each they are sharing in Facebook, how much engagement, share they are getting.
Search Place in Facebook, you can search through some filters, and see search results very easily instead of using Facebook. Place Search comes with a lot of information. These search tool may help you to get new clients for website design, social media marketing, graphics design or SEO marketing.
Before you go place search you need to know latitude & longitude. How to find latitude & longitude? Go to this website https://www.latlong.net.  After place search it shows city, country, phone no, website, about and many more.
Check a quick demo video here