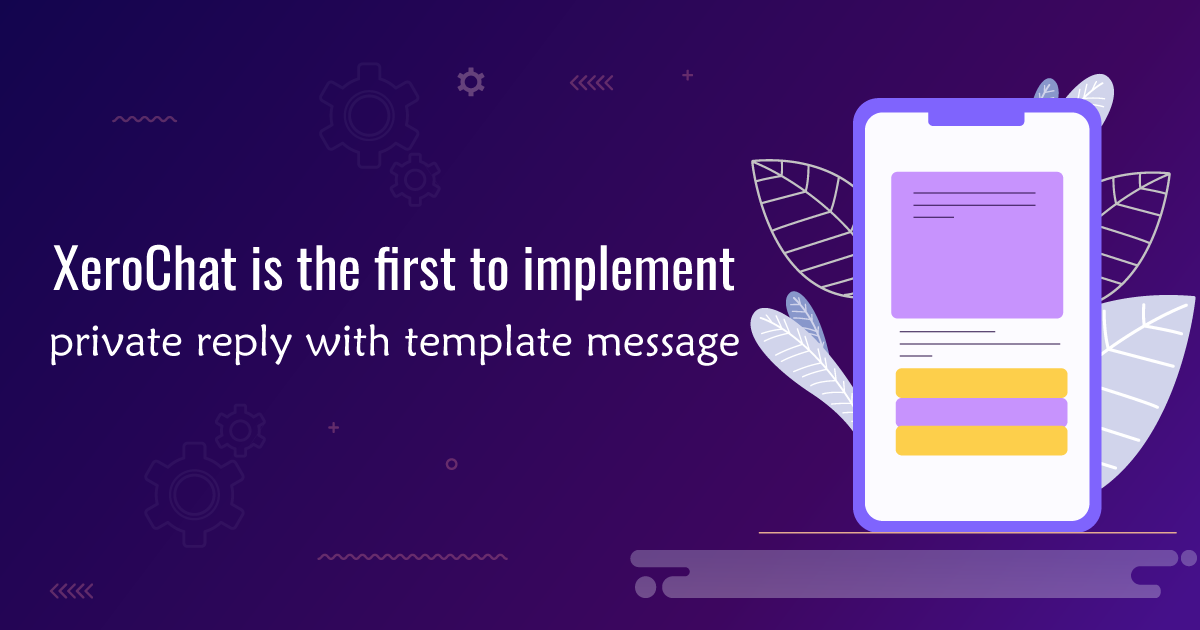 On September 30, 2019 Facebook made improvements to private replies. The old Private Replies only allowed plain text to be sent. With this update businesses can send images, templates and quick replies as part of the message they send in response to a post or comment on their Page.
Private Replies allows businesses to reply to Post Comments and Visitor Posts made on their Page with a single message on Messenger.
ChatPion comes with world's first tools for private reply of comment with template message, button, quick replies.
We are the first to implement the Facebook's new private reply feature with template message inside ChatPion
A long waiting feature asked by a lot of customers to send private reply for post comment with button or other template message to make it more interactive for Messenger BOT. Yes, finally Facebook has given the option to do so & now it's available inside ChatPion.
Why you are waiting? Check it by commenting on this post. You will be amazed.
You will find option to select template for private reply and it will look like below: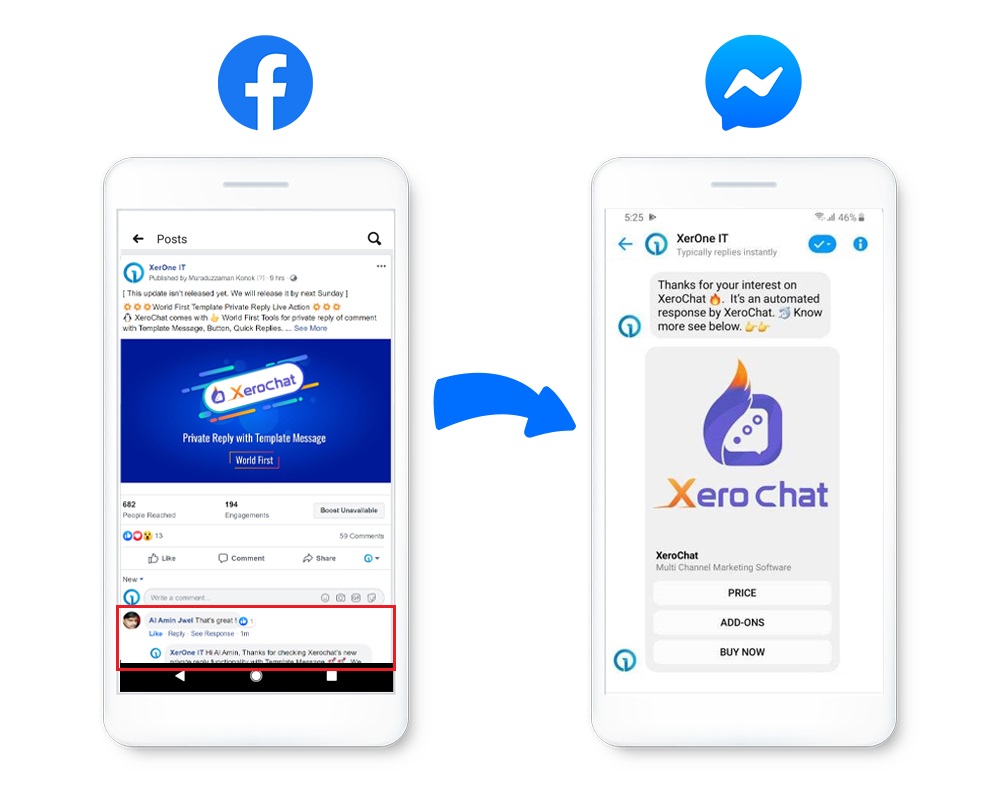 DEMO VIDEO