To use Instagram Chatbot add-on features, you've to enable four events in Webhook settings Of Facebook App.
Please go to Webhook of your facebook app and select instagram from Page dropdown. Then subscribe to comments, mentions, messages, messaging_postback events (see the image).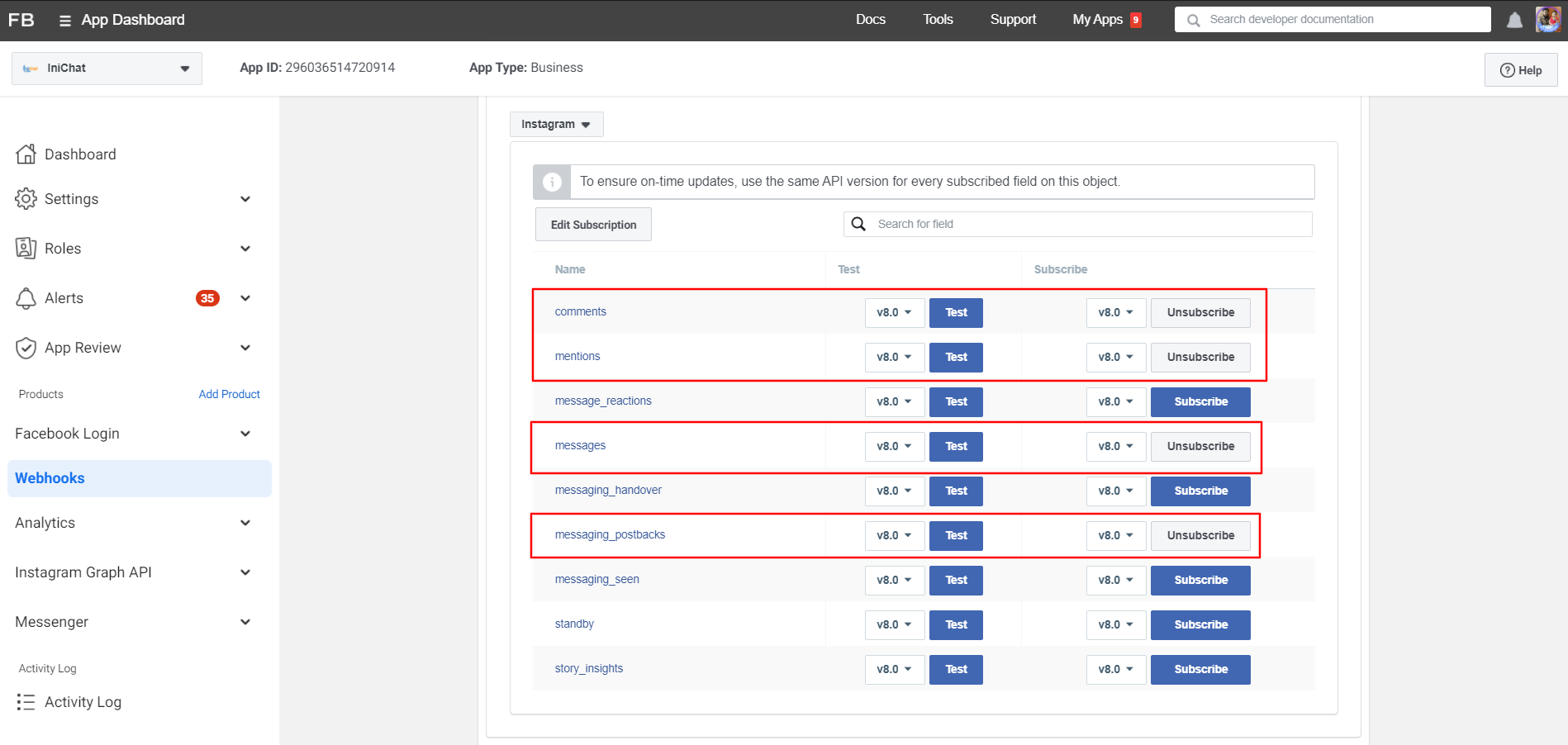 Now click on the Edit Subscription from the same page, put the corresponding Callback URL & Verfy Token from System -> Social Apps -> Facebook app section of ChatPion application. Now click on Verify and Save button. You're done.
Related Article :
Instagram Bot APP Approval Instruction