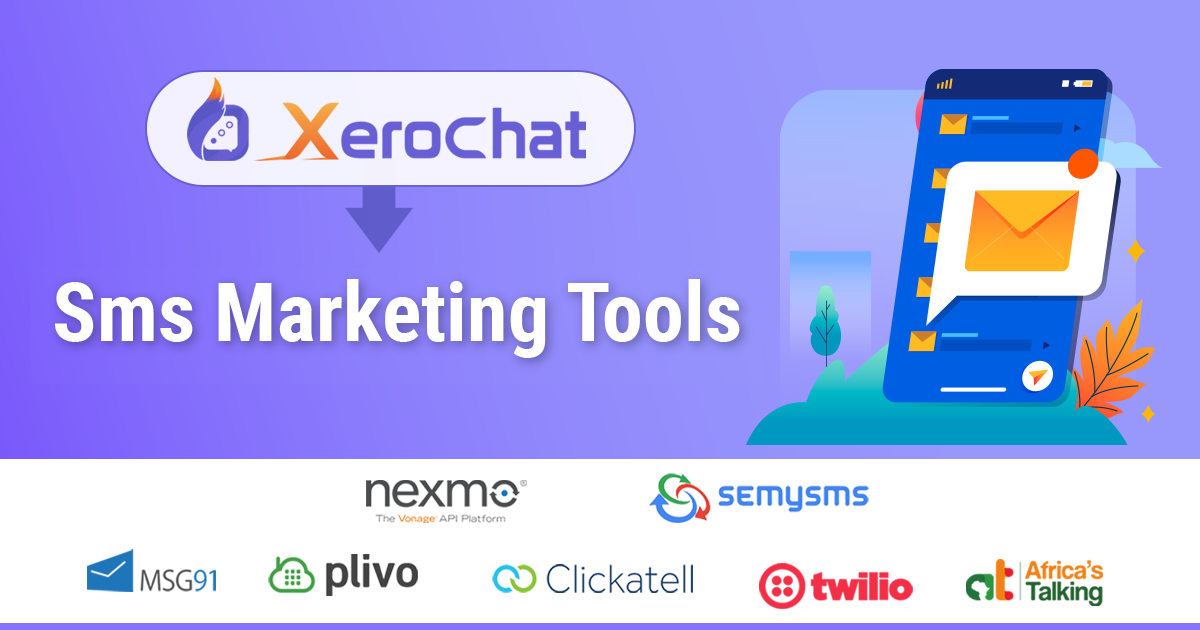 SMS integration into ChatPion. Now you can send automated replies to your clients who will provide their phone number. Also can send bulk SMS to your created/uploaded phone numbers list.
Integration procedure:
First of all please go to the menu Broadcasting then click actions of the SMS API settings section.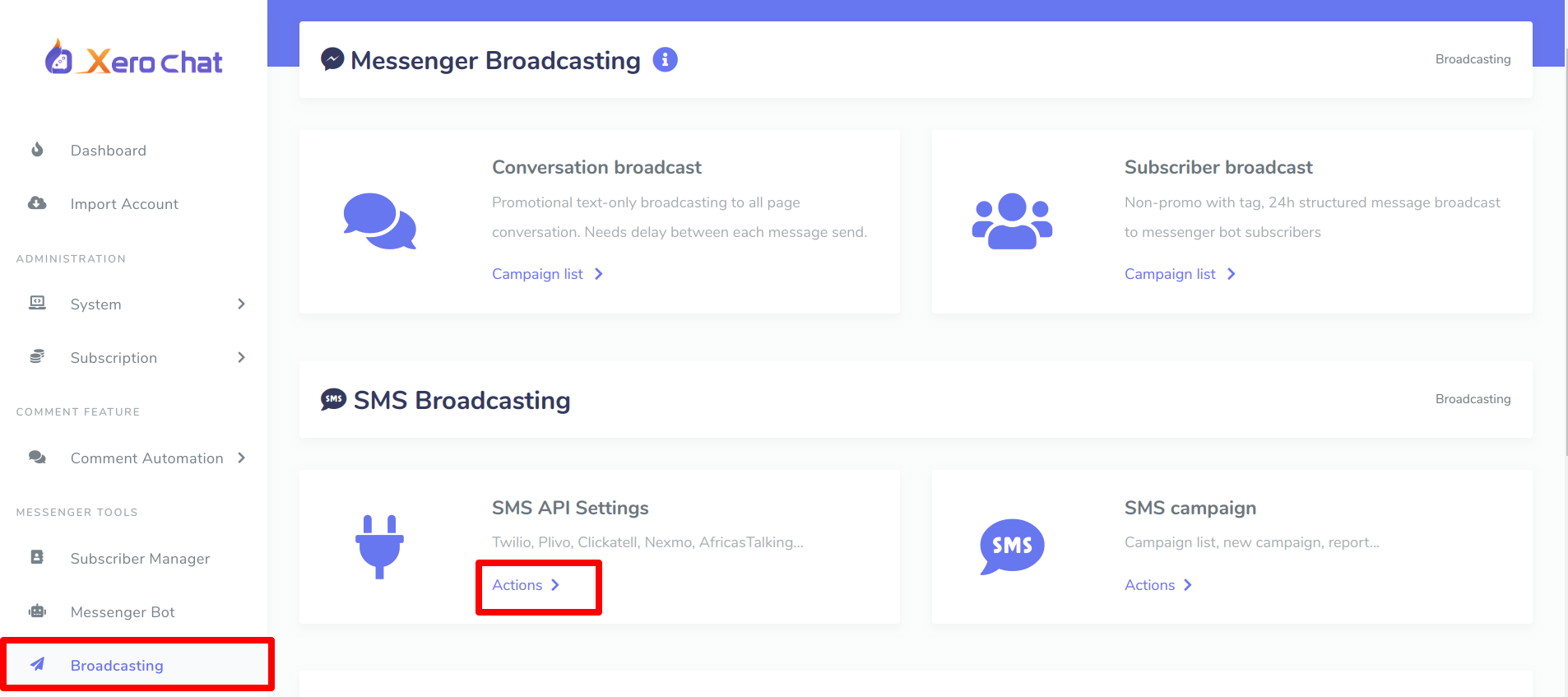 Now you'll be in the SMS API integration panel. Click the New API button. A popup window will appear to put all the necessary information. Please watch the below video playlist about how to get all the information. You can also click the instructions button to gather knowledge.
How to get all SMS API info?
Check the full playlist here
With ChatPion you can send SMS in two ways. One is from Quick Reply of Messenger Bot. For this, you'll need to configure a setting going to the menu Messenger Bot then click Actions link from Bot Settings section. Now click the General Settings tab and then select your desired SMS API and provide a reply message and hit the save button.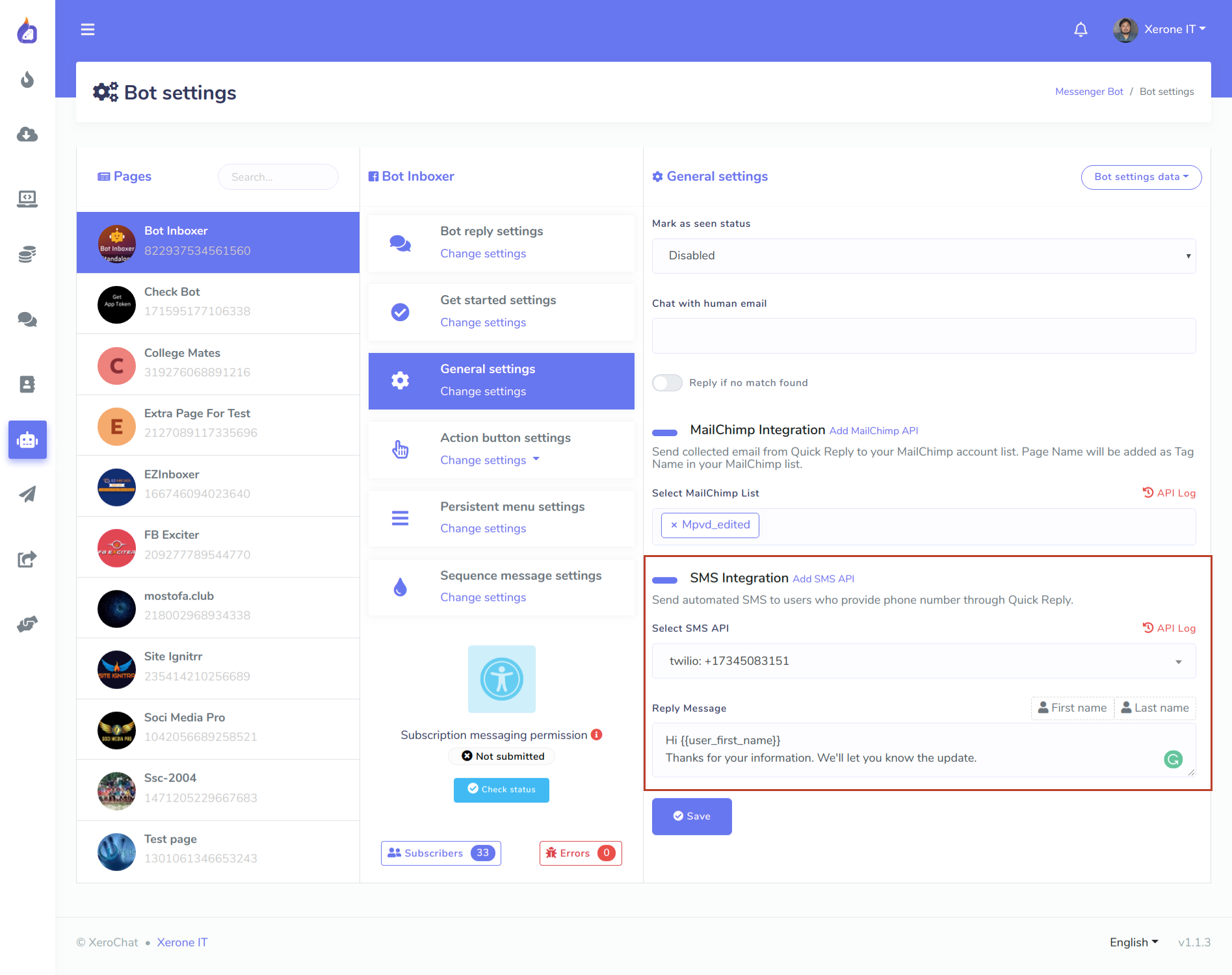 You can also send bulk SMS to your clients' phone number or your uploaded phone number list. You can do this from the menu Broadcasting, then click the actions link of SMS campaign section. This will redirect you to the campaign list page. Now click the New SMS Campaign button. Please provide all the necessary information and hit the Create Campaign button.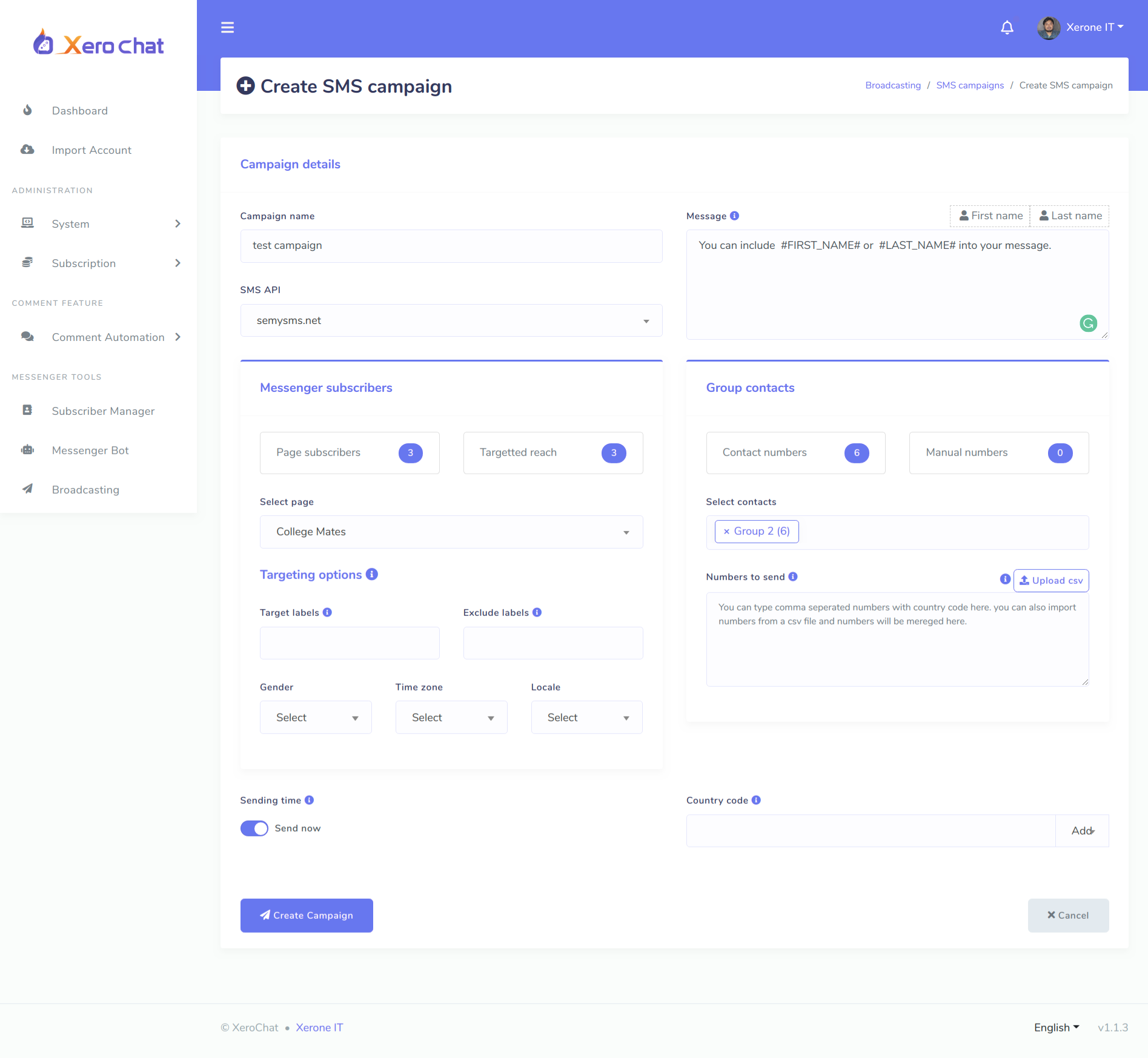 Related Topics :
How to Integrate custom HTTP SMS API on ChatPion
How to Import External Email SMS contact in ChatPion
Enjoy all the awesome features of ChatPion.